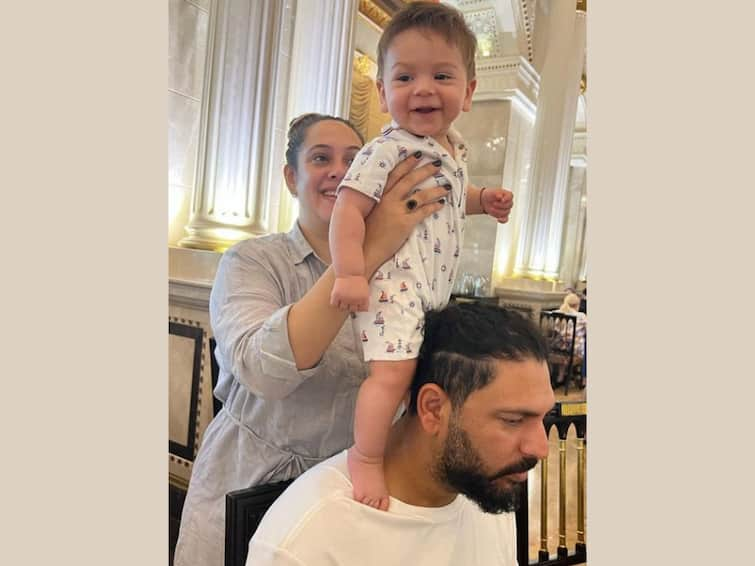 New Delhi: Former Cricketer Yuvraj Singh had recently been featured in the latest episode of the Asian Paints YouTube series- Where The Heart Is. The show had previously featured numerous actors, and Yuvraj Singh was also got added to the list lately.
Talking about his house, the cricketer said that he wanted to stay in Chandigarh as it was his hometown and that he always had a dream of building his own house there. He also revealed that he had demolished the house once, even after a large part of the construction was over, and again started from scratch because he was not happy with the way it was turning out to be.
He welcomed the group and started the tour with his games room before moving on to the enormous living room with huge windows on two sides. Natural light illuminated the room. There was also a home theatre and a gym with cutting-edge equipment.
He said in the video, "I believe, your family is your home. You might build a bid house, put everything you want, but if it's empty, there is no point living in there."
He also led fans through a 'wall of fame,' which is essentially a memorial to his cricket accomplishments. Yuvraj's mother also stopped by, saying she advised her daughter-in-law, Hazel Keech, that they should employ an architect to design the house so that they have better suggestions.
Yuvraj also added that he wants his visitors and guests to feel happy after spending time at his home. He said, "People when they come home, should feel treated like they are a part of the family and should have a certain kind of memory every time they leave my home."
This place is indeed very special to Yuvraj. In addition to a large garden and lots of open spaces for his dogs to run around, his house also boasts a private elevator. He said that he also uses the garden to hone his golf skills. "It's so good to leave everything behind in your life, play with your friends, and forget everything," he added, as per reports by The Indian Express.
While giving a tour of his house, Yuvraj joked that he quarrels with his wife Hazel over his favourite seat at the home theatre and that she eventually relents. He concluded the video with some advice for viewers, "If you have two levels, design one and let your mother decide on the other." If you only have one floor, design half of it yourself and leave the other half to your mother."
One of India's most recognisable all-rounders, Yuvraj Singh had a significant role in his nation's victories at the T20 World Cup in 2007 and the ODI World Cup in 2011. At the age of 19 in 2000, Yuvraj Singh made his impact in cricket and hasn't looked back since then. After nearly two decades of playing for the Indian team abroad, Singh formally retired in 2019. After his own struggle with cancer, he went on to become an investor, an entrepreneur, and the founder of the YouWeCan charity.