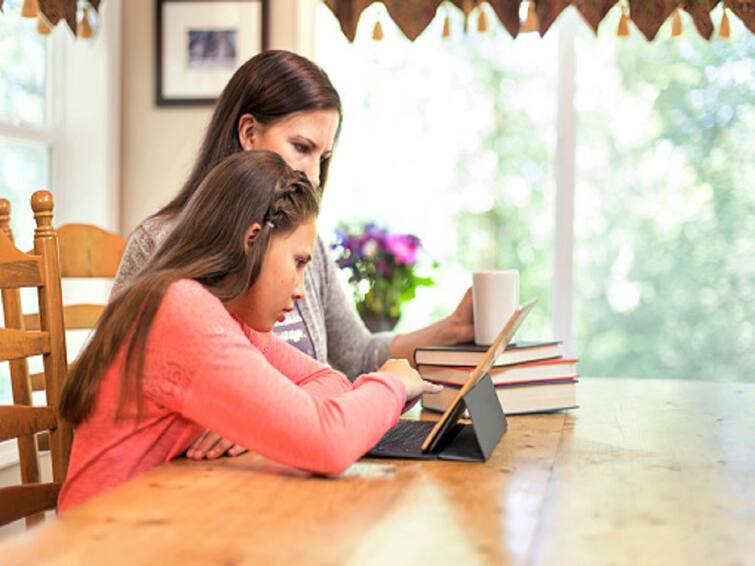 Adolescents grow rapidly in terms of physical, cognitive, and psychological development. This influences their feelings, thoughts, decisions, and interactions with the environment around them. Adolescents require information, including age-appropriate comprehensive sexuality education, chances to build life skills, acceptable, equitable, appropriate, and effective health services, and safe and supportive environments in order to grow and develop in good health.
The World Health Organisation (WHO) defines an adolescent as a person between ages 10 and 19. This phase is characterised by rapid physical growth and development accompanied by sexual maturation, physiological and emotional changes, social and psychological maturity, development of mental growth, and search for an adult identity.
"Mumma, am I well dressed for the party?", "I want to join my friends for a night out today!" As parents of adolescent girls, we all have gone through this phase, where our daughters suddenly start behaving independently and secretively and we wonder what's wrong, says Dr Meghana Pasi, Nutrition Consultant, Arogya World. 
Puberty changes in girls often begin before boys of the same age. Each girl may go through these changes differently. Girls' growth spurt peaks around age 11.5 and slows around age 16. During their peak height velocity, girls grow 3.5 inches per year and weight gained constitutes nearly half of one's adult body weight. There are morphological changes in all organs and body systems that are responsible for the accelerated growth and changes in contours and sexual organs. Menarche (the beginning of menstrual periods) may occur as early as age 9, or as late as age 16. Hair becomes darker and coarser. Pubic and underarm hair develops as well. Acne is often triggered by hormonal changes which cause oil glands to produce excess oil. 
Due to the rapid growth spurt, the nutritional requirements of adolescents are higher than or equal to adults: 
Estimated Average Requirements by the Indian Council of Medical Research (ICMR) – NIN (2020)
 

Energy (calories/day)

Protein (gms/day)

Iron (mg/day)




Girls (10-12yrs)

2060

27

16




Girls (13-15yrs)

2400

35

17




Girls (16-18yrs)

2500

37

18




Women (sedentary)

1660

36

15




Women (active)

2130









The above table clearly denotes that the calorie, as well as other nutrient requirements, are higher for adolescent girls than adult women.
If children fail to meet their nutritional needs, they can suffer from micronutrient (vitamin and mineral) deficiencies which can hinder both physical growths as well as cognitive development and put them at risk of various diseases.
According to the CNNS (2019) report, adolescent girls in India fail to meet their growth standards. Anemia affects 40% of adolescent girls compared to 18% of boys; 1 in 10 teenage girls is at risk of diabetes and 1 in every 4 girls has low HDL cholesterol. 
Further, eating disorders like Anorexia nervosa and Bulimia are common among girls who are very conscious about their body image and weight gain. Foods high in fat, sugar, and salt combined with a sedentary lifestyle are the major cause of overweight and obesity in adolescents. Such teens are at higher risk of high blood pressure and type II diabetes, Dr Meghana Pasi shared a few dietary guidelines For adolescent girls to stay fit and healthy: 
Here Are Some Dietary Guidelines For Adolescent Girls To Stay Fit And Healthy:
Give your daughters a healthy balanced diet

that includes all the food groups in the right portions to provide all the nutrients (poshan) required for the body. 
Cereals and grains (rice/chapati/paratha): 9-10 portions or servings

Pulses /dals /egg /meat /fish: 2-3 portions or katoris

Vegetables and fruits: 5 servings or katoris

Milk and milk products (paneer, curd, buttermilk):  5 servings or 2-3 glasses

Fats and oils: 7 teaspoons (35ml) 
Calories / Energy: As your daughter requires more calories than you in this phase of a rapid growth spurt, include complex carbohydrates like whole grains, root veggies, fruits, and pulses. 
Proteins: Proteins are essential for muscle building, repair, growth, and building antibodies and neurotransmitters. Include high-quality proteins like milk, eggs, meat, and soyabean in everyday meals. If you are a vegetarian give dal, pulses, curd, paneer, peas, and beans. 
Fruits and vegetables:  They are rich in vitamins, beta carotene, folate, and minerals like iron, calcium, potassium, magnesium, and fiber which help not just in physical growth and cognitive development but also in building a strong immune system to fight against diseases and reduce the risk of diabetes, heart diseases, and cancers.  
Milk and milk products: these are rich in proteins and calcium which help in the development of bones and teeth. 
Nuts and seeds: Nuts contain healthy fats, antioxidants, and vitamin E which help in brain functioning as well as regulate mood. Give a handful of nuts and seeds to munch between their meals when they crave chips and chocolates. 
Monitor / reduce your caffeine

intake of your child as it triggers anxiety and deprives sleep. Instead make some smoothies, custards, or milkshakes for her. 

Limit the use of fried and packaged foods

as they are high in fats, salt, and sugar and low in other nutrients. Such foods lead to weight gain and make them crankier and more irritable. 

Make them drink plenty of fluids and water.

This helps in cleansing their systems and also keeps their skin healthy. Juices, buttermilk, and coconut water also provide vitamins and minerals besides hydrating the body.

Encourage outdoor games and sports.

If your daughter has become sedentary, motivate her and even play with her. Being active keeps their muscles strong and also builds immunity. Exercise regulates their metabolism and keeps them happy. Physical activity under the sun also provides them the necessary Vit D which is so essential for bone growth and development and calcium absorption. 
Optimal nutrition during the growing years of adolescence equips them to build a healthy future for themselves and their families.