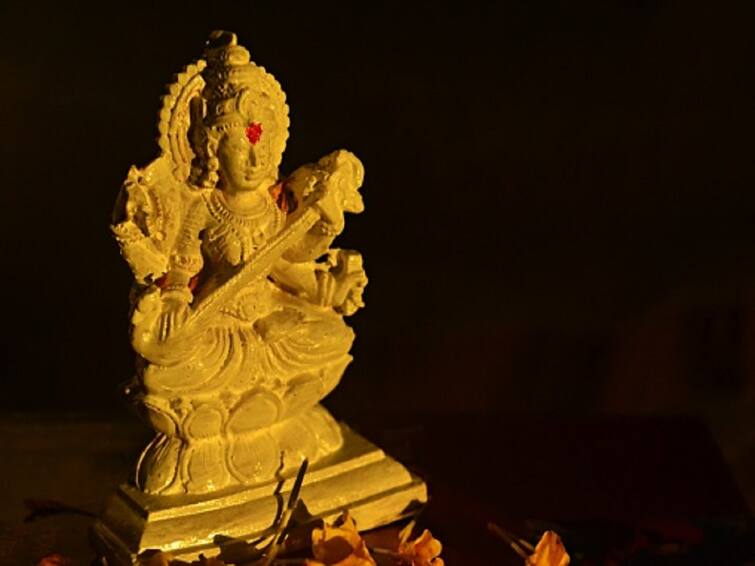 Basant Panchami will be celebrated with zeal today, January 26. Saraswati, the goddess of wisdom and knowledge, is worshipped on Basant Panchami or Vasant Panchami. Saraswati is the Hindu goddess of knowledge, music, art, and science. Worshiping Maa Saraswati represents knowledge and education. Students honour the goddess Saraswati on this day. Shri Panchami and Saraswati Panchami are other names for Vasant Panchami.
Here are some quotes, WhatsApp wishes, and SMS for your loved ones.
On this auspicious occasion of Basant Panchami, I wish you a lifetime of happiness, good fortune, success, and growth.
Winter is coming to an end, and as flowers bloom, I hope your life blooms as well. Happy Basant Panchami.
Basant Panchami to you! May Goddess Saraswati bestow happiness and knowledge upon you.
In this new season, may Goddess Saraswati bring you hope and joy. I wish you and your loved ones a very happy Vasant Panchami.
Let us bid adieu to winter and welcome spring with smiles on our faces and love in our hearts. I wish you a joyous Basant Panchami. On the occasion of Basant Panchami, I wish you happiness, good fortune, success, peace, and progress.
May you wear yellow today, the auspicious day of Saraswati Puja, and bloom like mustard fields. Fly kites and soar through the air like them. Welcome spring and get rid of your lethargy; And, like Holika's pyre, burn all the evils. Basant Panchami to you!
May you be free of darkness and ignorance. Happy Basant Panchami and Saraswati Puja, and may your life be illuminated.
May the Goddess Saraswati bestow knowledge and wisdom upon you. May Goddess Saraswati's divine grace be with you. May the power of knowledge illuminate your life and the blessings of Goddess Saraswati shine upon you.
I pray to Goddess Saraswati for you, that this Great Occasion of Basant Panchami brings you a great wealth of knowledge and that you be blessed by Goddess Saraswati. I wish you a happy Basant Panchami.