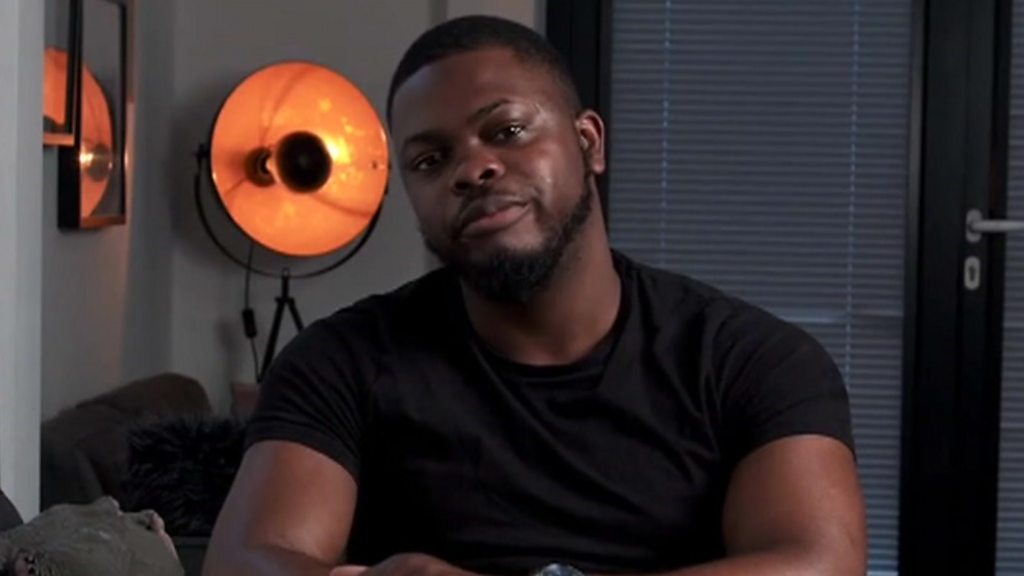 BBC director general Tony Hall has apologised and said a mistake was made after a news report containing a racial slur was broadcast last month.
More than 18,600 people complained after the N-word was used in full in a report about a racially aggravated attack in Bristol.
The BBC initially defended the use of the slur, broadcast by Points West and the BBC News Channel on 29 July.
Lord Hall said he now accepts the BBC should have taken a different approach.
He said he recognised that the report had caused "distress" amongst many people, and said the BBC would be "strengthening" its guidance on offensive language in its output.
The use of the N-word in the broadcast prompted widespread criticism, including by a number of politicians and BBC staff.
'Slap in the face'
On Saturday, BBC Radio 1Xtra DJ Sideman – real name David Whitely – quit the station over the row.
He said "the action and the defence of the action feels like a slap in the face of our community".
In its initial defence, the BBC said that the organisation felt it needed "to explain, and report, not just the injuries but, given their alleged extreme nature, the words alleged to have been used" in the attack on an NHS worker known as K-Dogg.
The decision had been supported by the victim's family, the corporation added.
The sight of K-Dogg's injuries is shocking. It took four hours to remove the glass from his face.
What wasn't clear when this story was first reported was the alleged racial motive.
The decision to include the "racist language, in full" – according to a statement on the BBC's complaints website – was, it's said, because his family wanted it to be "seen and understood" by the wider public.
The response – more than 18,000 complaints in a matter of days – makes it clear many people thought this was not just wrong, but insulting and deeply distressing. When Radio 1Xtra's Sideman resigned saying "the BBC sanctioning the N-word being broadcast on national television by a white person is something I can't rock with", he was echoing the views of large parts of the audience, and also many within the BBC.
The corporation has, in recent months, had to reverse a decision censuring BBC Breakfast's Naga Munchetty for her comments about Donald Trump's tweet suggesting four female politicians of colour should "go back" to "places from which they came". And there has been considerable internal debate raised by the Black Lives Matter movement.
Broadcasting a racial slur on the news was, they now accept, a "mistake", but this is about more than just one highly offensive word. As today's statement says, the BBC is, at the moment, having to "listen – and also to learn" when it comes to race.
On Sunday, the BBC's director of creative diversity June Sarpong welcomed Lord Hall's subsequent apology.
In a tweet, she wrote: "I am glad BBC director general Tony Hall has personally intervened to unequivocally apologise over BBC News' use of the N-word."
However, BBC Radio 1Xtra's DJ Target tweeted that it was "a total shame" that it had taken the resignation of a "young black broadcaster" to trigger the BBC apology.
Sideman highlighted parts of Lord Hall's apology on his Instagram, alongside a tweet that praised his "courage of conviction" in quitting – which he said had touched his "whole soul".
"If people actually take in the level of personal sacrifice involved in his move […] a Jamaican born man with a Brum accent climbed all the way to the BBC… and quit," a member of the public tweeted.
In his message, Lord Hall emphasised "the BBC's intention was to highlight an alleged racist attack".
"This is important journalism which the BBC should be reporting on and we will continue to do so," he said.
"Yet despite these good intentions, I recognise that we have ended up creating distress amongst many people.
"The BBC now accepts that we should have taken a different approach at the time of broadcast and we are very sorry for that. We will now be strengthening our guidance on offensive language across our output.
"Every organisation should be able to acknowledge when it has made a mistake. We made one here."
His statement followed high-level discussions with BBC colleagues on Sunday morning.
'Sorry episode'
In addition to the 18,600 complaints made to the BBC over the news report, broadcast regulator Ofcom said it received 384 complaints.
It makes the broadcast the second-most complained about since the BBC began using its current system in 2017.
Commenting on Sunday, Larry Madowo, US correspondent for the BBC's World Service, said that he had previously not been allowed to use the racist term in an article when quoting an African American.
"But a white person was allowed to say it on TV because it was 'editorially justified'," he tweeted.
Labour's shadow equalities minister Marsha de Cordova said the BBC's reasons for using the N-word were "obviously not good enough".
Speaking before Lord Hall made his statement, Ms de Cordova called on the broadcaster to apologise and "learn from this whole sorry episode".
She was echoed by Labour MP Dawn Butler, who posted her support for Sideman on Twitter, saying the BBC should have apologised rather than "doubled down" on its justification.
Channel 4 News presenter Krishnan Guru-Murthy praised Lord Hall's intervention but added that "once again it has taken a direct intervention by the DG to overturn a mistake on race previously defended by the BBC's editorial policy managers".
He added: "Obviously they should also go back to Sideman and ask him to take back his resignation and put him back on air – if anything I'd promote him."
On Saturday, a spokesperson for 1Xtra called Sideman "incredibly talented", adding that the station was "disappointed" he had decided to resign.
"We absolutely wish him well for the future. The door is always open for future projects," the spokesperson added.
'Extreme nature'
The Points West story broadcast last month described an attack on a 21-year-old NHS worker and musician known as K or K-Dogg, who was hit by a car on 22 July while walking to a bus stop from his workplace, Southmead Hospital in Bristol.
K-Dogg suffered serious injuries including a broken leg, nose and cheekbone in the attack.
Police said the incident was being treated as racially aggravated due to the racist language used by the occupants of the car. A fourth man was arrested on suspicion of attempted murder last week.
In its initial defence, the BBC said the decision to report the racial slur had not been taken lightly and that it understood people would be upset.