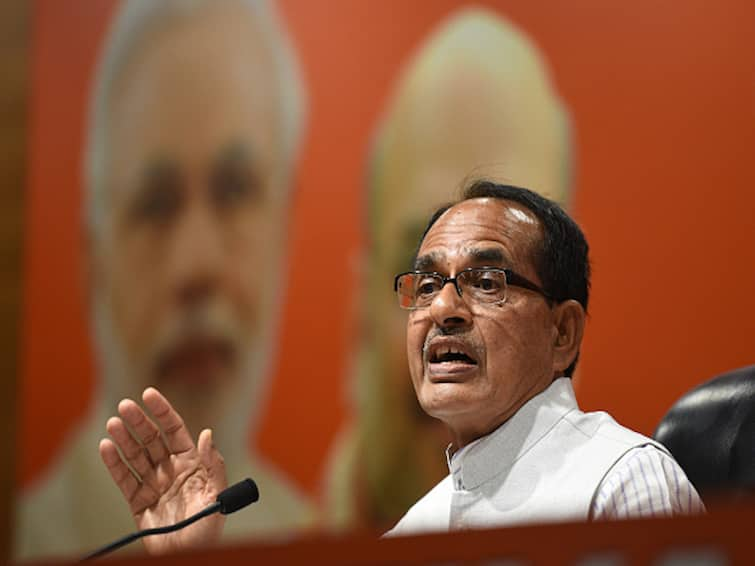 Madhya Pradesh Chief Minister Shivraj Singh Chouhan on Monday said that excerpts from Bhagavad Gita, Ramayana, Mahabharata, and other religious books will be taught in the schools of the state. CM Chouhan made the above announcement while addressing the Sughosh Darshan program organized by the Vidhya Bharti organization at Old Campion ground in the state capital Bhopal on Monday.
Chouhan said, "Ramayana, Mahabharat, Vedas, Upanishads and Shrimad Bhagavad Gita are our priceless books. These books have the ability to make man moral and to make man perfect. Therefore, the teaching of our religious books will be implemented in the government schools of the state. I am saying this as the Chief Minister of the state."
"By teaching these holy books in the schools, we will make our children moral as well as perfect," he added.
Chouhan also said, "Education is such a thing that makes human beings human. Moral education and spiritual education are necessary. Swami Vivekananda has said that moral education is necessary and the Vidya Bharti organisation gives this moral education.
Also Read: Y20 Summit To Be Held In Guwahati From February 6: Over 12,000 Students Said To Participate
"It is sad to say but there are some people in the country who enjoy criticising our culture, tradition, philosophy of life, great men, spirituality and religion. Such people do not know their importance. They do not know that they are harming the country. This country is not known without Ram. Ram lives in every part of us. When there is happiness in this country, Ram's name is pronounced and when there is sorrow, Ram's name is pronounced. Such people, who insult great men, will not be tolerated," Chouhan added.
Earlier, Bihar Education Minister Chandrashekhar triggered a controversy after he claimed that Ramcharitmanas, an epic Hindu religious book which is based on Ramayana, "spreads hatred in the society".
While addressing the students at the 15th convocation ceremony of Nalanda Open University, he described Ramcharitmanas and Manusmriti as books that divide society.
"It is said in the Ramcharitmanas that lower caste people become poisonous by getting an education just like a snake becomes after drinking milk," Chandrashekhar had said.
He had said that Manusmriti and Ramcharitmanas are books that spread hatred in society as it prevents Dalits-backwards and women in society from getting an education.
"Manusmriti and Ramcharitmanas are books that spread hatred. Hatred will not make the country great, love will make the country great," added Chandrashekhar
(This report has been published as part of the auto-generated syndicate wire feed. Apart from the headline, no editing has been done in the headline or the body by ABP Live.)
Education Loan Information:
Calculate Education Loan EMI