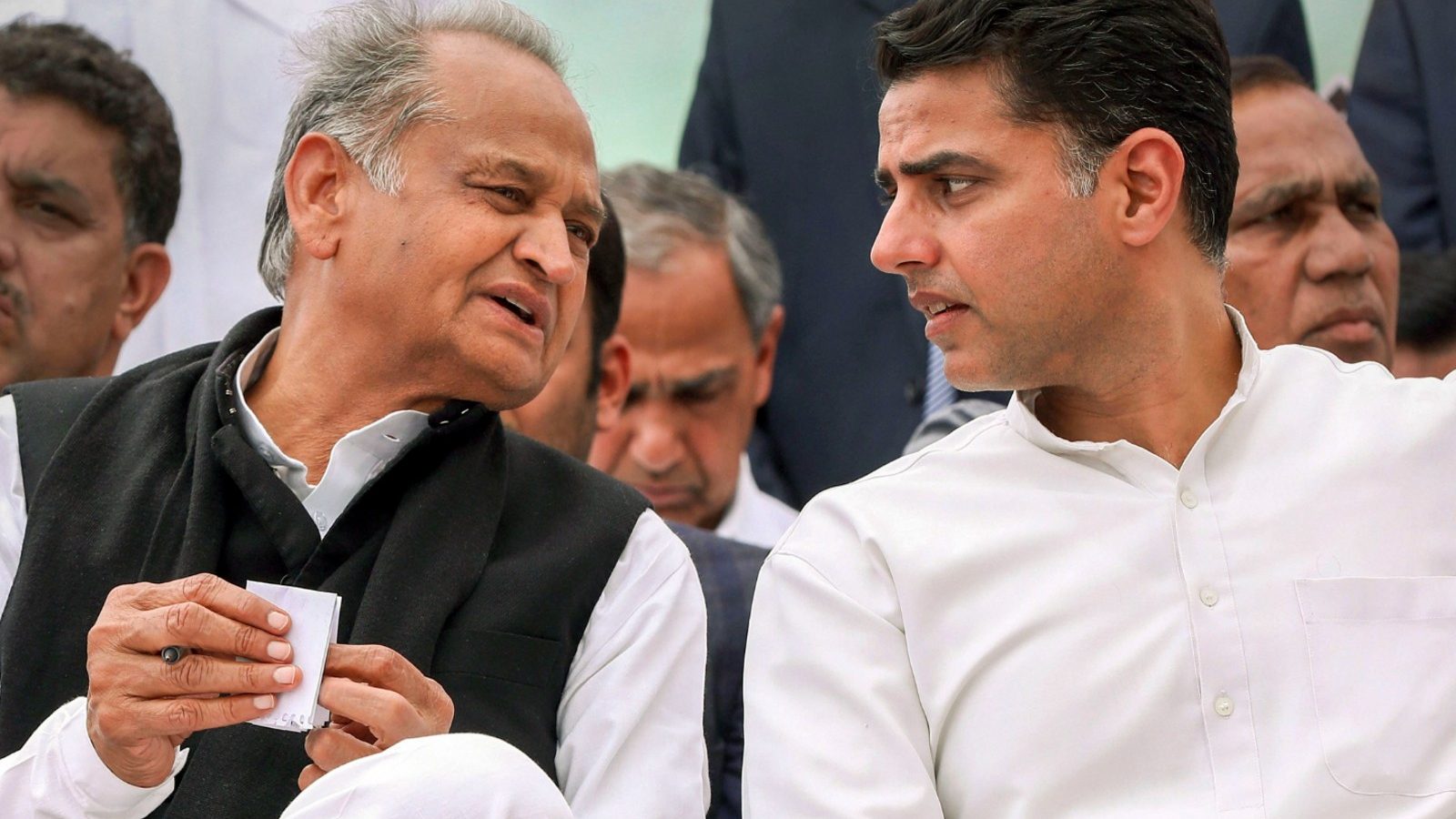 Edited By: Pritha Mallick
Last Updated: January 20, 2023, 16:53 IST
Pilot, who is involved in a power tussle with Gehlot, on Monday said paper leak incidents hurt the aspirations of the youth. (File Photo)
The statement came after a video of Gehlot allegedly saying a "big corona" entered the party after the pandemic went viral on social media
A day after a purported video of Rajasthan Chief Minister Ashok Gehlot likening his bete noire Sachin Pilot to coronavirus went viral on social media, the latter said he has seen "big people falling down" in politics.
"In politics, I have seen big people falling down," he said while quoting his father late Rajesh Pilot. Speaking to reporters on his way to attend the Jaipur Literature Festival on Friday, the former deputy chief minister said there is a need to listen to each other's thoughts with dignity.
Without mentioning Gehlot, he said, "There is a need to understand each other's thoughts. If someone disagrees with an idea, listen to it with dignity."
"We can also protest, but the speciality of democracy is that even if there is a difference of opinions, we sit down and listen to each other," he said.
He further said views should be heard and everyone has the right to express their disagreement. "Everyone's views should be heard, everyone has the right to express disagreement, whatever the disagreement, it should be dealt with an open mind."
The statement came after a video of Gehlot allegedly saying a "big corona" entered the party after the pandemic went viral. The video is of a pre-budget meeting Gehlot had with the representatives of employees' union on Wednesday.
"I have started meeting…earlier corona came…a big corona also entered our party," Gehlot said. He said that despite byelections or Rajya Sabha polls, the government has brought excellent schemes with the support of employees.
Following the row over the viral video, the Congress leadership has asked both factions to not indulge in public spats, sources told CNN-News18.
The statement was likely a retaliation to Pilot's statement on Monday in which he targeted the state government over the issues of paper leaks, sidelining party workers and political appointments to retired bureaucrats.
Gehlot and Pilot have been locked in a power tussle ever since Congress formed the government in December 2018.
Recently, Pilot camp has restarted demands to make him chief minister with leaders loyal to him openly calling for him to be given the top job in the state ahead of the elections later this year.
A major row erupted last month following Gehlot's comments that Pilot is a 'gaddar' (traitor) and cannot replace him. The remarks drew a sharp response from Pilot who had said it was unbecoming of Gehlot's stature to use that kind of language and that such "mud-slinging" would not help at a time the focus should be on the Rahul Gandhi-led Bharat Jodo Yatra.
(With inputs from PTI)
Read all the Latest Politics News here