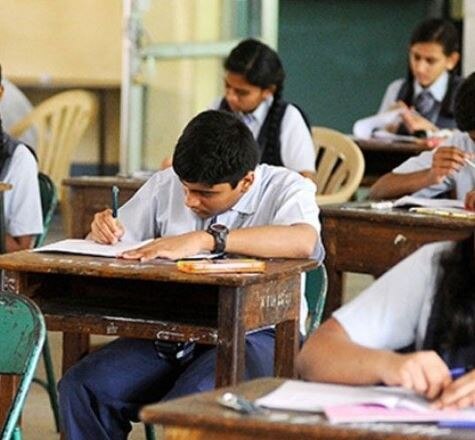 Bihar: On Friday, the Bihar Board cancelled the social science exam after the first session because the question paper was leaked. As per updates, the exam will be held again on March 8th 2021. As per reports, the first one to alert was RJD leader Tejaswi Yadav and he stated that he was shocked that the government isn't aware of it. 
ALSO READ: EXIM Recruitment 2021 Specialist Officer Posts Announced, Check Eligibility Criteria, Others Details Here
In the first session about, 8,46,504 candidates appeared for the social science exam. According to a TOI report, BSEB issued a statement late Friday evening stating its findings from the preliminary investigation, the question paper was leaked through WhatsApp by a contractual staff of the Jhajha branch of State Bank of India (SBI). Three persons, including Vikas and two other SBI staff of Jhajha branch were arrested. Vikas had sent the paper to one of his relatives who was going to appear for the exam. 
The report further says, that the board has ordered to lodge an FIR. Further investigation is underway by the police into the matter. Bihar School Examination Board chairman Anand Kishore said any individual found involved in the matter should be arrested as per respective legal procedure and strict action be taken against them.
Class 12th board exams were held from February 2nd to February 13th 2021 and the class 10th exam were from February 17th to 24th. The first shift of exam begins at 9.30 am, and the gates are closed at 9.20 am. The second shift of exam begins at 1:45 pm, and the gates are closed at 1:35 pm. The exams will conclude on February 24. Over 1,525 centres have been set up across the state for the examinations. 
The BSEB control room will be functional from February 16 (6 am) to February 24 (6 pm). Candidates can contact the BSEB helpline number — 0612- 2230009 and FAX number — 0612- 2222575 in case of any difficulty.