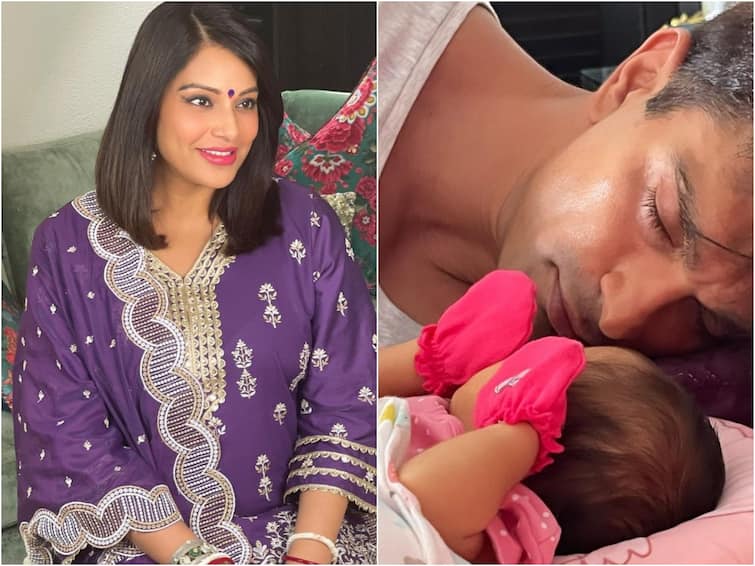 New Delhi: Actor Bipasha Basu recently posted a beautiful photo of her daughter Devi and her husband, Karan Singh Grover. The father and daughter are seen sleeping together in the photograph. 
In the picture, Devi was laying on a bed, and Karan appeared to be asleep next to her. The couple's baby girl appears to be wearing pink mittens and a pink dress. Devi's face has not yet been publicly disclosed by the new parents.
"This is love. My heart… Karan Singh Grover & Devi. #fatherdaughter #monkeylove #grateful #blessed #durgadurga #newparents," wrote in the caption of her Instagram post. 
Here have a look at the picture: 


Earlier, Karan Singh Grover and Bipasha Basu posted the first family photo to Instagram. The caption also included the new mother's "recipe for making a sweet baby angel."

The photograph shows Bipasha and her husband, actor Karan Singh Grover, holding Devi in their arms. As they watched their child, the couple was beaming warmly.
Devi is Karan Singh Grover and Bipasha's first child together. They revealed Devi's name and the news of her birth on Instagram in November. Bipasha posted a picture of their daughter's feet along with the date of the child's birth, 12.11.2022, and her name, Devi Basu Singh Grover.
Bipasha Basu and Karan Singh Grover tied the knot in 2016. After several years of their marriage, they had their first baby in August 2022.