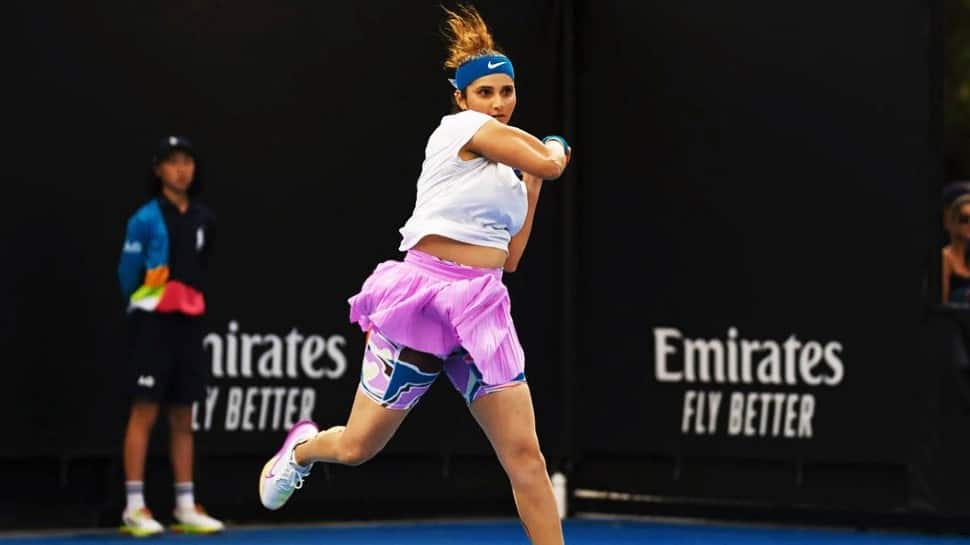 Indian mixed doubles pairing of Sania Mirza and Rohan Bopanna were given a walkover by their quarterfinal opponents, Jelena Ostapenko and David Vega Hernandez, as the number 10 seeds in the mixed doubles category at the Australian Open 2023 in Melbourne on Tuesday (January 24). Sania, a three-time Grand Slam mixed doubles champion, is taking part in her final Major of her career after announcing her retirement earlier this month.
Bopanna announced the result with his post on social on Tuesday. Ostapenko pulled out from her mixed doubles match after losing her Australian Open singles quarterfinals to Elena Rybakina earlier in the day.

Lets just say we're moving on ____ @MirzaSania #AustralianOpen pic.twitter.com/NIfu9PNKN0
— Rohan Bopanna (@rohanbopanna) January 24, 2023
The Indian mixed doubles duo of Sania Mirza and Rohan Bopanna had advanced to the quarterfinals of the ongoing Australian Open after defeating the Uruguay-Japanese pair of Ariel Behar-Makoto Ninomiya in their second-round match on Monday.Mirza-Bopanna defeated their opposition 6-4, 7-6 (11-9).

(More to come)