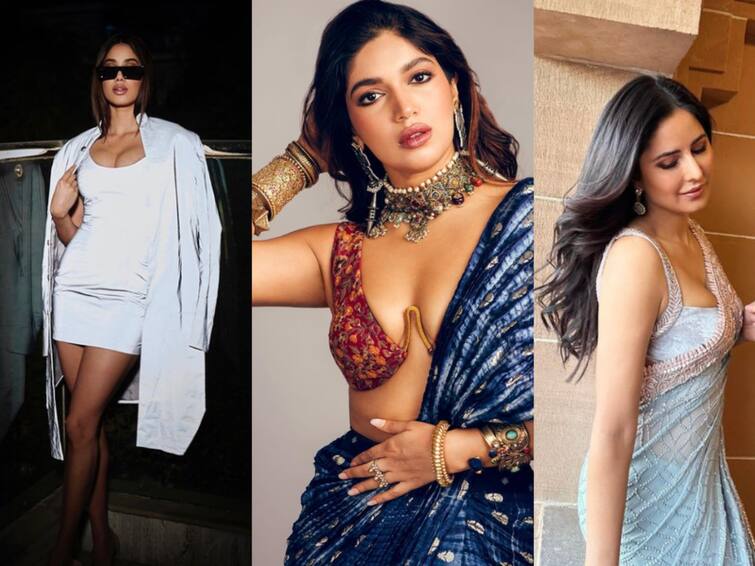 New Delhi: The year 2023 has begun, and with it, some popular fashion trends. All of these women in Bollywood have embraced the distinct appearance, which is anticipated to be quite popular this year.
1. Cut-out Dress: Many actresses donned cut-out dresses to parties, and Bollywood fervently adopted this trend. In 2023, actress Sara Ali Khan has also been spotted spreading her charm in cut-out dresses.


2. Sequin Dress: Whether a saree or a lehenga, fans always enjoy sequin costumes, and Katrina Kaif pulled off some remarkable feats while wearing one. Its popularity will continue in Bollywood in 2023, and other actresses will showcase their looks in sequin dresses. 


3. Saree Drapes: A Flawless draping will always be in style. Draping sarees and dresses in distinctive ways this year will establish the tone— just like actress Bhumi Pednekar who looked gorgeous in a simple saree with sleek draping.


4. Co-Ord Skirt: The trend for Co-ord skirts has been influential, and everyone, from actors to celebrity children, has loved the co-ord style very much. This trend will continue into 2023 among women. 


5. Faux Leather: Inspired by Janhvi Kapoor's wardrobe, a strapless black outfit is undoubtedly a fast-fashion this year. It can match any occasion and be worn up or down to offer a sophisticated and edgy look.