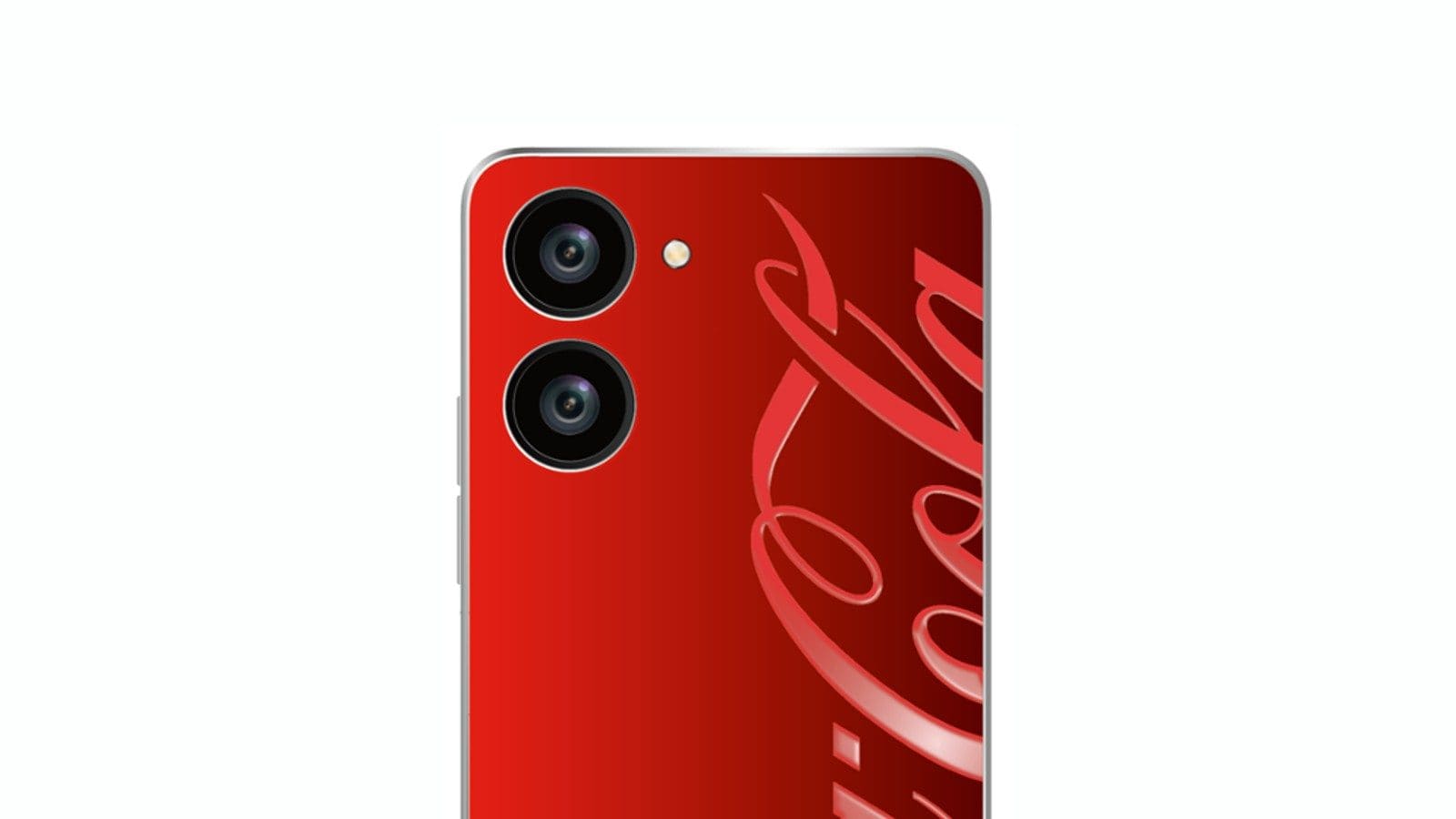 Last Updated: January 25, 2023, 19:10 IST
Coca-Cola phone will be branded with another brand in the market
The popular soft drink brand is partnering with a smartphone brand for this device and could launch very soon in the country.
Coca-Cola is a popular soft drink brand in India and globally but soon you might have a smartphone tapered with the brand name in the market. New design renders have come out this week, and it shows us the Coca-Cola branded smartphone with dual cameras at the back and the brand name Coca-Cola plastered over it.
We have been hearing rumours about a Coca-Cola smartphone for a while, but the product never came to light. The new design renders via leakster Mukul Sharma suggests this model is finally about to launch in the market.
The phone render also tells us that the volume button is on the right side and the edges are rounded, which makes it comfortable to hold in the hand. Hardly surprising that the renders of the phone are red in colour, which is the brand colour of Coca-Cola as well. So has the soft drink brand entered the mobile sector with this device?
Not really, Coca-Cola is using its brand power and reach to partner with one of the handset makers, in this case many speculate that to be Realme, because of the phone's design similar to Realme 10 4G smartphone. The report says the Coca-Cola branded phone will be launching in India in the next few months, but we still don't know how much the special edition phone will cost for buyers.
This is not the first instance of a popular brand partnership with a phone maker for a special series. OnePlus and Oppo have done this many times over the years, giving us the McLaren edition, Avengers Edition and more. The features of the phone remains the same, it is mostly got to do with the packaging box and the accessories that round up the overall package for these models.
Read all the Latest Tech News here