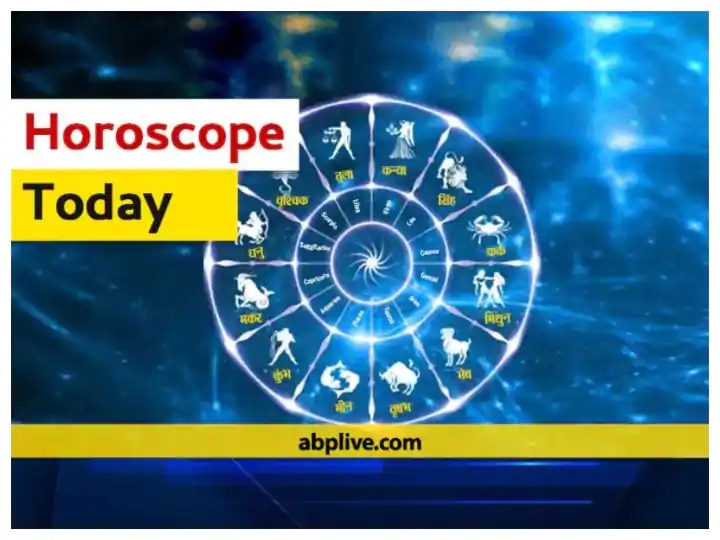 Aries: Keep your mind fully focused today. The senior officials in office will keep a tab on your work while on the other hand, your secret enemies can cause problems for you. The people associated with telecommunications need to increase their contacts. There will be good career opportunities in the education sector. Health-related problems may increase, if there is any patient or elderly in the house then be aware of their medication or daily routine. The youth will have to plan for something new. This is the right time to get married. Spend time with the family members.
Taurus: You need to worry a lot today about future plans and works but maintain a calm attitude or else it can have an impact on your health. If any work does not fructify then it would be apt to seek the help and suggestions of others. The day is going to be normal for official work. The businessmen must bring a new plan to attract the customers. The day is auspicious for the youth and students, make full use of your time. It will be beneficial to take the help of Ayurveda and yoga to get rid of diseases. Back pain may arise. If the health of any family member is not good then take out time to look after them.
READ: Priyanka Chopra Jonas To Launch Kabir Bedi's Autobiography
Gemini: Do not raise any controversy or differences with your loved ones today. If possible, plant green trees around the house. If the people engaged in research work have to give their work to anyone then ensure to hand it over to a trusted person. Those working in software companies will have more workload. If you are the owner of the company then control your anger in the event of works being done. The youth will be busy with works related to moving around or traveling. Ignoring a minor disease can have serious repercussions. Special arrangements will have to be made regarding the cleanliness of the house.
Cancer: If you are unable to update yourself with the latest technology today then there is a need to be updated. There is a need to avoid unnecessary disputes with colleagues at the workplace, on the other hand, do not ignore the boss' orders. The iron traders should be alert while making a new deal. The time is appropriate for new courses and admissions. It will be good if the parents do not speak in the dispute of children. As far as health is concerned, cervical patients should include yoga and exercise in their daily routine. Bring a gift for the little girl in the house, her blessings will bring happiness and peace.
Leo: Your gentle behavior will attract others towards today. Your circle of friends will also increase and you will be able to maintain trust with old friends. During office meetings, your good work will be appreciated. The boss can assign more responsibilities to you. The merchant class will be able to take advantage of their experience. There will be economic benefits soon. The youth will get new opportunities in the art world. As far as health is concerned, you are advised to eat light and digestible food in case of stomach-related problems like constipation, etc. You will get the support of your father at home, discuss important matters with him.
Virgo: You will be able to solve difficult topics with your ability today. If someone is starting a new job and does not feel like then there is a need to work calmly, on the other hand, the people should complete the previous tasks adequately at the workplace. The time is good for people engaged in research work. Those who put money in foreign companies may feel disappointed. The interest of youth in arts and music will increase. There is a possibility of a decline in your health as well as that of your spouse.
Libra: Maintain both physical and mental balance today. Excessive anger will not cure health. Do not let your reputation and credibility be affected. You will get a chance to lead the team in the office. Maintain good performance while doing important projects and do not be livid with anyone during the process. The grain traders can store new goods but do not compromise on the quality. There is a possibility of getting a new job for the youth. The pandemic can cause problems for the students. Stress and sleep can cause unnecessary diseases. Give importance to the words of the elders in the house.
READ: WATCH: Teen Rapunzel With World's Longest Hair Chops Them Off After 12 Years
Scorpio: You will feel sad and largely lonely today due to any reason. If you do not feel like working then it would be apt to entertain yourself with a comedy film or your favorite music. Those working in the fashion industry will get a good chance to show their talent. Be vigilant in controversial matters at the workplace. The planetary positions can even drag you to the court. As far as health is concerned, pain in the feet can increase your discomfort. Sciatica patients need to be alert. Performing havan will increase purity in mind and environment after the evening prayers.
Sagittarius: You will have both home and outside responsibility on your shoulders today. You may have to struggle to get success in work. Be patient if you are starting a new job. The businessmen need to have a balanced tone. Those doing business of food grains or general stores will have to take full care of the consumers' choice while maintaining the stocks. The youth should not waste their precious time. Be aware of diseases like dengue and malaria. To avoid dehydration, use lemonade or drink more liquid stuff. Your mental stress may remain due to poor financial conditions or discord in the house.
Capricorn: Do not be callous in your work today. You need to finish all the important tasks. If the matter is financial then a solution has to be found with restraint. Your qualification will increase your prestige in office. Give priority to what your boss says. The traders will remain busy with their work. The youth will be able to succeed on the strength of courage and valor. Ulcer patients will have to be a little alert about their health. Advise people in the family to be vigilant with regard to the pandemic. You will gain from your father and sisters. Do not talk harshly with anyone.
Aquarius: If an adverse situation arises in front of you today then try to remain silent without showing anger. The job professionals need to boost their passion. You can party with colleagues after getting successful in a project. The businessmen should try to strengthen their relationships. The youth will be very busy due to their responsibilities. Avoid taking too much stress, otherwise, hasty decisions can be made. There may be pain or some serious discomfort in the upper neck. You may receive any mourning news from the maternal side. Do not lose patience and learn to face the situation firmly.
Pisces: The day will benefit you financially. You will experience freshness and happiness. There will be a possibility of promotion or desired transfer regarding job. This change is going to prove beneficial. The day will also be auspicious for new business. Build good relations with the customers and maintain good product quality. If you are working in partnership then transparency has to be maintained about the transactions. As far as health is concerned, there is a need to be vigilant about instant diseases as any negligence can prove fatal. Do spend time with the family, treat your little ones with affection.