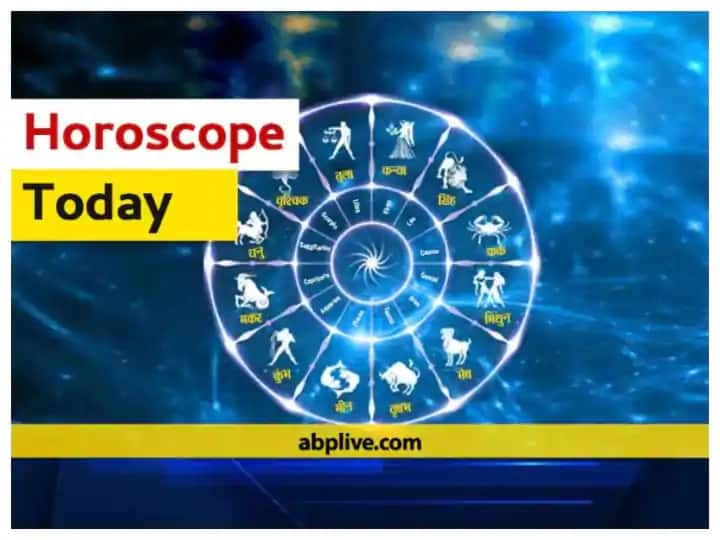 Aries – Today's careless decisions can become a cause of regret for you. It is time to make gains from your knowledge. Challenges in Office may increase. You may have to take over others' responsibilities due to the shortage of staff. Plastic traders will be able to earn good profits. The day is normal for the youth and students. Negligence in medicine will be harmful to health. Urine infection can spoil the day, on the other hand, drink more and more water to avoid dehydration. You have to keep a close watch on the activities of the children.
Taurus – Today, the deteriorating routine needs to be corrected. Expectations of senior officials at the workplace will have to be met. For this, you may have to work twice as much as normal days. Traders of food grains should be ready for a major deal. The day is auspicious for retail traders and will bring the desired economic benefit. Those involved in the business of communication will also be able to earn profits. The youth can use the extra time that they are getting now to increase their abilities. If teeth-related issues are increasing, pay utmost attention to cleaning properly. Do not feel bad about your words. Maintain contact with family members who live far away from the city.
Gemini – On this day, stay alert for livelihood while being work-dominated. The time is opportune for future planning. If there is any confusion regarding your career or job, then it will be beneficial to consult experts in the field. People associated with any job should be involved in teamwork. Give importance to everyone's opinion when making important decisions during a meeting at the workplace. Retailers will make good profits. Wholesale or big traders will need to anticipate the mood of the other party in the transaction. There is a possibility of suffering pain in the hands. Be careful about injury as well. If the child has been ill for several days, then take special care of him.
Cancer – Be fully excited today and do not take keep any frustration in your mind. The current pandemic will have a profound impact on the mindset, so keep yourself positive. Understand the techniques of modern work at the workplace. Lack of coordination with subordinates can result in damage. Today is a day of profit for businessmen, but some action plans will have to be made for the promotion and marketing of products. The youth who seek the path of medicine and art will get a suitable opportunity. Before using beauty products, make sure to check their ingredients out. Today, you will feel good by talking with friends.
Leo – The work progressing well can go haywire today, the mind will feel discouraged. There is a need to maintain trust with your loved ones as well. Worship the goddess for receiving good living conditions. There can be a sharp response from senior officials at the workplace. There should not be any negligence in the work entrusted to you. However, if work is not finishing properly, try to keep yourself calm down without increasing stress. Big traders should be patient in view of the pandemic. In terms of health, there may be a pain in the spine. You should take the responsibility of cleaning the place of worship in the house.
Virgo – On this day, the mind will remain calm due to the completion of old work. The economic situation will be strengthened by improvement in career. Those working online need to be very careful about data security. There is a possibility of getting into conflict with female colleagues. If you have a female boss, do not ignore her words at all. The business class should provide all possible help to its employees. The youths should take big steps only with the consent of the family. Students need to make optimum use of time. Wake up early in the morning, make changes in the routine to improve health. Take care of the vehicle along with the family.
Libra – Do not confront senior people in your family or office over small matters on this day. Keep in mind, their guidance can pave the way for you to progress in the future. Office work may remain incomplete due to laziness, which can cause problems for you. Merchants need to be alert about fire accidents in their factory and shop. If no security measures have been taken so far, it can be harmful to ignore the same now. The youth will have to follow the government rules and the law strictly, otherwise, they may have to incur a heavy penalty. For health, exercise to increase immunity. Take care of the health of the elders.
Scorpio – Today increase your meetings and interactions not just for work but also for personal reasons. Make a habit of learning new things to update yourself. If possible, this time is suitable for doing online courses. It is the time for a job change. There is scope for new offers or transfers. The economic graph will increase for those involved in the finance sector. Youth should not have any resentments or quarrels with their friends. If you want to work together on a project, then plan well for it. Stay alert about walking on slippery ground, falling may result in injury. Advise your sister to be aware of a fire accident.
Sagittarius – Today growing troubles and worries regarding your career can occupy your mind. Perform Satsang or read religious books to keep calm. It is time to strengthen new relationships. We have to stand for everyone in the office as only then the team will get full support for work. Ancestral traders will be able to make good profits from synergy and contacts. The youth should not become the reason for anyone's insult. Before making your point, make sure to assess its merits and demerits several times. Chronic diseases can again cause problems to health. There will be a meeting in the family to discuss an important matter.
Capricorn – Today, the time has come to change the previous rules. You may soon hear good news related to your ​​career. Be ready to help the people around you. There is a possibility of deepening crisis for those working in private jobs. In such a situation, it is important to continue to research other sources. People who are involved in the trade of grains will get desired economic progress. The youth will have to be vigilant and alert, especially when it comes to the virus. If you need help, you should tell your siblings. Stay at home with the family, following the necessary norms.
Aquarius – Increase your focus on important matters on this day. Hidden enemies can cause trouble for you in both family or workplace. People associated with telecommunications will get relief with the completion of their target. Financial benefits will make you happy. People involved in the business of food and beverage should not compromise in quality. The youth will have to plan for something new. At present, no one should be negligent about their health, follow the safety measures in view of the Covid pandemic. Meanwhile, you will be able to spend a good time with your loved ones. After returning home from the office, spend time with the near and dear.
Pisces – If you get a chance to do social service on this day, you should actively take part in the initiatives. On the other hand, your suggestions can prove to be very effective for someone, so give advice carefully. Disorientation of a goal-oriented mindset can be disturbing. Think properly before going for long-distance travel. Chartered accountants and lawyers will get good clients for work. Good sales of electronic goods will bring benefit to those involved. In terms of health, you will have to eat a balanced diet as heavy food can cause problems of hyperacidity. Take out time at home to plant trees, gardening will bring you mental peace.