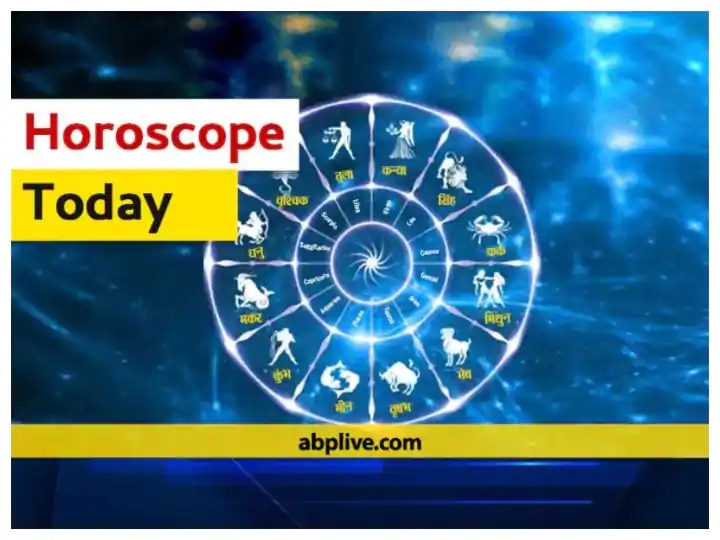 Aries – There will be sweetness in your language on this day, but ego can be seen in your nature. Keep your mind focused and treat your loved ones with affection. There is every possibility of a change of job location, and you can also get a desired promotion. Traders should take steps to make their business online now. Progress by taking inspiration from business competitors. Retail traders should be careful about their stock and quality according to the demand of local customers. There is a possibility you might fall or injure yourself during the journey, so take special care of the speed while driving your vehicle. You might remain concerned about the health of the elders in your family.
Taurus – Today, your hard work will be recognized, so fulfill the given responsibilities with full sincerity and honesty. Follow the rules and discipline completely at the workplace. Do not take any important decisions in a hurry. It will be appropriate to decide only after careful consideration and after the advice of senior citizens. Traders who deal in grain trade may benefit, but need to be cautious about quality. Take care of your feet, it would be better to take beauty treatment too. Do not let go by hand a chance to take care of your mother. Keep your family happy and try to create friendly behavior with children at home.
Gemini- On this day, there seems to be a possibility of sudden profit. Settle your pending work today with full enthusiasm. The burden of functioning at the workplace seems to be increasing, due to which your mind can remain tense. Retail traders may face some disappointment today. Ignoring customers and borrowing will harm your mood. Youth searching for jobs can get positive news today. Be aware of skin diseases. Women should use any new beauty product thoughtfully, as serious reactions can occur. You can visit the temple with the family.
Cancer- Save yourself from unnecessary anger. Taking any decision in haste or outrage can be harmful. The team in your office needs to work as a unit. Making unnecessary sudden announcements can create tension in office. If you are considering making changes in your business, there is a need to stay a little longer. Time will soon be favorable. Conditions regarding health are fine. For youth, wasting time can be harmful. If there is any old injury, take care of it, there is a possibility of getting injured again. In case of family disputes, try creating an atmosphere of happiness. 
Leo – Today, you will get success under the guidance of senior citizens. Its effect will also be seen in your performance. Keep warm behavior with your loved ones, otherwise a close one can become a cause of sorrow for you. Do not let the secret of your office reach outsider. Businessmen associated with the stock market will have to invest thoughtfully, otherwise they can go into big losses. Students need to follow their teachers completely, otherwise the results may be bad. You need to remain highly alert even while driving a vehicle. In times of trouble in the family, you will get help from siblings.
Virgo- Today do not try making issues out of just small things. Ignoring minor problems or controversies, moving forward will be a meaningful step. The list of pending work at the workplace is getting longer, so increase the labor to dispose of it on time. Young people should keep their thoughts pure and students should make full use of their time to attain their goals. Start finalizing the preparations for your exams. Today, you might have to deal with neck pain that can be accompanied by back pain. Massage and medicine will give relief. Family atmosphere will be full of happiness. There will also be a chance to meet relatives living away from home.
Libra – Keep yourself fully prepared, do not let the upcoming opportunities go by hand. Hard work will be the measure of success, so do not be negligent about the work done for boss. Traders of gold and silver will also get better benefits. Students should try to fix their deficiencies in time. Conditions are favorable when it comes to personal health. Patients struggling with chronic diseases will get relief, although headaches can be troublesome. Massage will help. The arrival of new guests in your house will create an atmosphere of happiness. Make every effort to keep your married life happy.
Scorpio- If there is an opportunity, help a person with disability. There is a need to increase the focus towards work in the office. Protect yourself from making mistakes. Day can be a bit troublesome for businessmen. Face any difficult situation with patience and wait for the right time. Parents need to pay attention to children's education. Pregnant women need to be vigilant about their health. Keep taking medicines and follow the advice of your doctor. You will get a chance to spend time with family. Gossip will lighten the mind.
Sagittarius – It would be worthwhile to live in the company of a person like your teacher on this day. One has to work with great vigilance at the workplace. If businessmen want to take risks in business, then it is the right time, you can get thoughtful profit. Young people should give priority to what their parents say, otherwise losses may occur. Health issues may cause fever. Changes in the weather can make you sick. If there are mosquitoes in the house, be aware of dengue and malaria. Be a bit careful while spending money on shopping. All the elders in family will get affection.
Capricorn – Today is the day to get results of your hard work, so do not bring any kind of reduction in efforts. Your opponents in office can harm you by becoming false advisors. Profits for traders is doubtful, yet one has to remain patient. Do not be careless about your routine. Insomnia can cause fatigue, so it is important to give complete rest to your body after a day's work. Stomach aches and gas problems can also be troubling. After work, it is necessary to spend time with family, and give children their favorite gifts.
Aquarius – If you are thinking of investing today, then the day is suitable. You will get better benefits in future. Try to bring some newness in the work, this will improve the performance and increase your respect among colleagues. Traders do not have to show haste while finalizing important deals. You will get to learn something new by working on research, so complete your work with dedication. There may be trouble in breathing. In such a situation, contact the doctor immediately, to prevent this. There is a possibility of a dispute about something in the house. If they are young members in your family, do not let the tension grow with them.
Pisces – On this day you will have a lot of thoughts in your mind, in such a situation, prepare yourself for showing some creative work. There is a possibility of benefit in risky works also. Do not take unnecessary leave from work. Partnership offers may come for traders, but very careful decisions have to be made. Students will remain serious towards studies. Youngsters are expected to get success. Problems may be aggravated by bile-related diseases, use caution and use medicines with caution given by the doctor. If there is any dispute in the family, then handle it with peace. Give full respect to elder members.