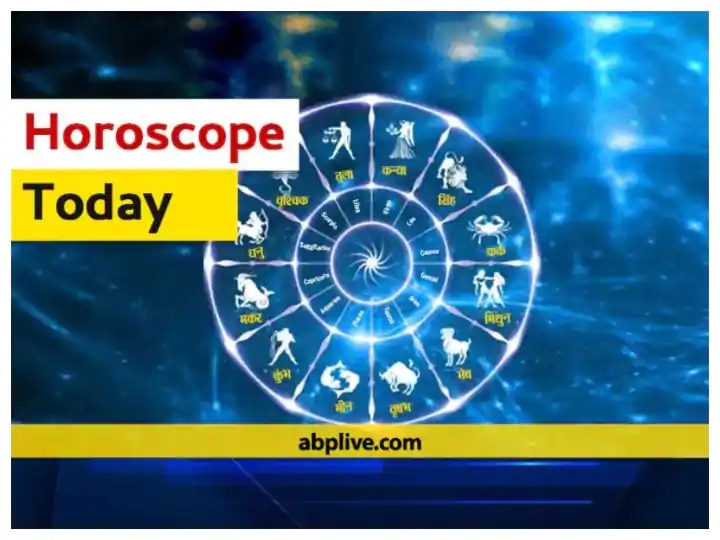 Aries: Do not support anyone's wrong today or else you may be accountable. Your mind may be tensed due to office workload. There are possibilities of a job promotion, so work whole-heartedly. The businessmen need to be careful as they can make faults while making big transactions. One has to be careful while giving money in debt. It can be difficult to guess the market condition. There is a possibility of allergy and infection, so take adequate precautions. There may be a dispute with the spouse. Handle disputed matters with patience.
Taurus: Avoid speaking unnecessarily in the affairs of others otherwise it can become a humiliating situation for you. Your rights will be increased in office, so do not show any laziness in the work.  The businessmen may have to take necessary trips in connection with business related matters. In view of the epidemic, move out only after taking all security measures. The youth will have to think out of the box to find new paths of progress. Be aware as the problem of headache may increase, if you are a high BP patient do not be negligent about medicines. There are possibilities of profit from paternal property. Make a decision on disputed matters on the basis of general opinion.
READ: Amarnath Yatra 2021: Health Certificates Must For Annual Pilgrimage; Online Registration From April 1
Gemini: The day will be extremely auspicious financially. Maintain the zeal to learn, it will be very beneficial for the future. If you want to make a career in the field related to sports then it will be auspicious to start the planning now. Those indulging in the hardware business need to be aware with regard to profits. Prioritize customer choice while maintaining stocks. Have a meaningful conversation with your friends regarding career. If you indulge in any kind of intoxication then take firm determination to leave it immediately. The health of the elders in the family may deteriorate. Keep in mind that if a person is already ill then there should be no negligence with regard to his medicines and daily routine.
Cancer: There is a need to take advantage from the company of positive people. The hurdles with regard to work seem to be diminishing today. Be cautious while lending huge amount of money to someone. If you have any doubts then lend only a small amount. There will be some relief at workplace as there won't be too much work. The traders should not delay in making big deals. At the same time, work taking into account the future conditions. The pregnant women need to stay alert, take necessary medicines and precautions. If your sister or aunt is not feeling well, take care of them. You will get support from your loved ones.
READ: Earth Hour 2021: Know The Significance And The Focus For The Year
Leo: Try to keep yourself restrained today in every situation. There is a need to understand the difference between self-confidence and over-confidence, otherwise losses may be incurred. There are possibilities of a job transfer. You may face trouble in getting the desirable transfer. The traders should be aware while finalizing the deal. New clients can be formed and there will be an improvement in the economic situation on the basis of their support. The youth must avoid unnecessary travel. Those who are ill or planning to undergo a surgery should work only on the doctor's advice. Treat everyone well in the family and spend some time with them if possible. You can also have dinner along with them.
Virgo: Plan your day while watching your work. If you have time, gather with your loved ones and try to spend time together.  Have little fun and help lighten the atmosphere. Keep pace with your colleagues with hard work at the workplace. The people associated with the milk business will make good profits. The retail traders should not ignore or argue with customers. The day will be good for the youth and students. Do not be negligent with regard to health, have medicines timely in case you are suffering from severe diseases. You can get an invitation for any auspicious ceremony. Try to get involved with the whole family.
Libra: Do not make any mistake on your part today as this will strengthen your opponents. Avoid getting angry over trivial matters and do not use harsh words for subordinates. The iron traders may have to bear a huge loss. The youth should avoid getting trapped in legal matters. Do not do any illegal work. Students should make full use of their time and also be alert with regard to their companionship. Be a little bit aware regarding your health. Take all precautions against the epidemic. You will get an opportunity to hang out with friends somewhere. If you are getting a chance to help the younger members in the family then do not back down.
Scorpio: Your mind today will go towards towards negative thoughts, so keep yourself restrained and do not get into arguments with anyone. Avoid making big decisions in office, maintain a soft attitude to ensure the employees duly complete the tasks assigned to them. Always keep in mind that you can complete a big project only by uniting the team.  If you are working in partnership then try to keep things in writing. The youth need to move forward only on the basis of their morale. An accidental head injury can occur. Avoid getting angry with the family members, otherwise you may spoil your as well as their festival.
Sagittarius: Your luck is strong today, hence there are chances of getting success in important works. Do not be negligent on your part. The people associated with singing field will get a good opportunity. The day will also be beneficial for those associated with telecommunication. The retail traders will make good profits but they just need to keep the customers in mind. You can also offer any scheme or offer for good sales. Be aware of back pain and consult the doctor in case you have any pain in your bones. Help your family members in important works. Take the blessings of your sister and you can also give her a favourite gift.
Capricorn: The mind will feel happy today due to completion of important works pending since long. The contractors will have to be vigilant about the quality of their work. The businessmen needs to keep a close watch on the functioning of their subordinates. The conditions regarding health are favorable. Have oily and spicy food to the minimum, otherwise the problems of indigestion and acidity may increase. There is a greater need for your participation in family activities. Do not make yourself feel isolated. You may have to run around to take care of your family. This responsibility may also increase your stress.
Aquarius: The self-confidence will be high today and the mind will also be glad. You will be able to overcome the official difficulties very easily but it has to be kept in mind that luck can shine only through hard work. The businessmen need to be alert with regard to a fire incident in the factory or shop, ensure all arrangements are in place to tackle the misfortune. Have a balanced diet or else you may suffer from fat in your liver. There will be peace and happiness in the house and love and affection will increase among all. The guests will come to your house, keep the hospitality high. The women at home need to take some steps regarding furnishing.
Pisces: The change in thoughts today will take you on the path of progress, on the other hand maintain distance from negative or discouraging individuals. There is a possibility of discord with your boss on any issue, yet treat him with due respect. Transport businessmen need to be alert. There is a possibility of vehicle breakdown or getting trapped in some legal action. The youth will be full of confidence due to which they will be able to accomplish all difficult tasks with ease. Stay alert with regard to the pandemic. Maintain cleanliness and have food timely. Allergies in the skin can cause discomfort. Your father's blessing will give you self-confidence.