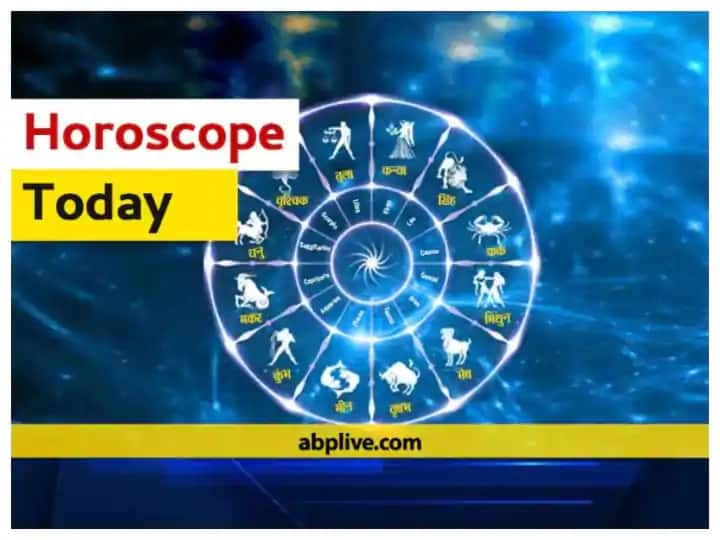 Aries- Today is anauspicious day. You can do bhajan or read religious books to remain positive. If all the work is not done according to your plan, then do not get discouraged. Do not create pressure on subordinates, work will be successful only with encouragement. You are likely to get the payment which was haled for a long time. The youths should make full use of time and do the work they like, this will bring positive energy. You can get upset due to deficiencies. There is a possibility of getting auspicious news.
Taurus – To achieve the goal, special focus has to be kept. Better planning is needed to complete the official work. A sudden pleasant message will be received by businessmen. Stay stress-free, just concentrate on the business. Be comfortable with customers and keep quality stock. The youth will have to use social media carefully. High BP patients need to be cautious. If the problem has increased, take your doctor's advice. You will talk to old friends and relatives.
Gemini- Today you should be ready for multitasking as responsibilities will increase. Be respectful to every person, whether workplace or family. There is a need to keep pace with everyone. It will be very beneficial for social life in the near future. Traders can plan capital investment. Youth must increase focus on careers. Parents should pay attention to the health of children, the risk of infection etc. is increasing. The vehicle needs to be handled carefully, you can get injured. Conditions regarding health are favorable. The father may be angry, you should word accoring to their stated rules and laws.
Cancer – There is a need to increase interaction with people on this day. Bring a sense of humility and cooperation in nature. If you want to buy a new gadget, time is appropriate. Purchasing goods on EMI will not be right for the moment. It is time for a job change. Businessmen have to be honest with the partner. The day is auspicious for the youth and students. Stay alert about skin allergies. Drink clean water. Be aware of fire accidents at home. Keep all the security arrangements in order.
Leo- Make yourself positive and hopeful today. All your stopped work will definitely be done. Do not be misled by anyone. There is a possibility of change in work and role in office. Conditions of good profit are being created for timber traders. Those trading in metal and gold and silver will have to be vigilant for a small profit. It would be beneficial to stay a little longer for a large investment. The youth will have to avoid the misuse of technology. One has to be aware of hygiene at home. Keep alerting the elders around you about the pandemic.
Virgo- Before lending money to a needy, make sure to assess its seriousness, otherwise the money may get stuck. If someone is very needy, then only give small amount. Time is good for those working in NGO. Showing haste in important tasks at the workplace can be costly. Businessmen need to keep pace with the employees. Pregnant women have to be vigilant in terms of health. Spend time with your loved ones.
Libra- Today, try to spend time with family. Serve a woman like mother at home. People who have recently joined a new office may get upset. Inexperience is harmful for businessmen, major decisions will be meaningful only with the advice of senior citizens. Repeating old mistakes can result in huge losses. Avoid investing in a business that you do not have enough experience of. Stay away from carelessness. If you are going on a journey somewhere, then make proper arrangements.
Scorpio- Today will be a day full of enthusiasm. Your dedication towards work will lead you to the goal. Do not spoil your present with fantasies of the future. It is a good time for those involved in finance management, do not show any laziness at work. Timeliness has to be taken care of. If the promotion is due, then there is a possibility of success in it. The day is normal for youth and students. Diabetes patients will need to be carefull with what they eat. If there is any upheaval in the mind then it would be good to share it with the family member. There is a need to remain alert about the health of everyone in the house.
Sagittarius- Your day is likely to start with some good news. You will get an opportunity to refine your talent at the workplace. People doing work from home will have to be very alert, this is the time to change the old rules and create new discipline. Traders are adviced to take the business into the digital age. The youth needs show understanding, all the work is likely to be completed successfully. It is a day to be free from health related problems, just be a little cautious about the routine. You will get a chance to talk to old friends and you will feel happy by remembering old days.
Capricorn- Keep as much distance as possible from negative thoughts on this day. According to your ability, help the needy. Hard work will yield good results and deteriorating official work will be completed. Businessmen should take care of the needs of their subordinates. Regular salary and other facilities should be encouraged. Speaking of health, if you have a headache, then it would be best to get a massage. Do not leave for unnecessary sight seeing in the epidemic. Spend time with family when you get free time. Relationships will intensify.
Aquarius: On this day, new paths of progress will be seen. Important pleasant news can be received from your loved ones. Do not be worried about meaningless things at the workplace. Keep in mind that turning off the mood will only be a waste of time. Changes in job are likely. Even if you are on leave today, be alert for calls coming from the office. Electronic goods businessmen will make good profits. Retail traders may be a little disappointed. Youngsters should invest time to update themselves. There may be complaint of pain and swelling in the feet. Arrival of relatives at home will make the heart feel happy.
Pisces – Energy will have to be saved on this day. Worship Bajrangbali and offer some sweets. Some big projects are going to come out in the future at the working place. Do not be angry to improve the management capacity, this will discourage the team. There will be a burden of official work and there will be pressure to complete it in a limited time. People associated with absolutely essential services will have to work exaggeratedly. BP Patients need to take care of health, take regular medicines. The circumstances in the family will be pleasant and fulfilling.