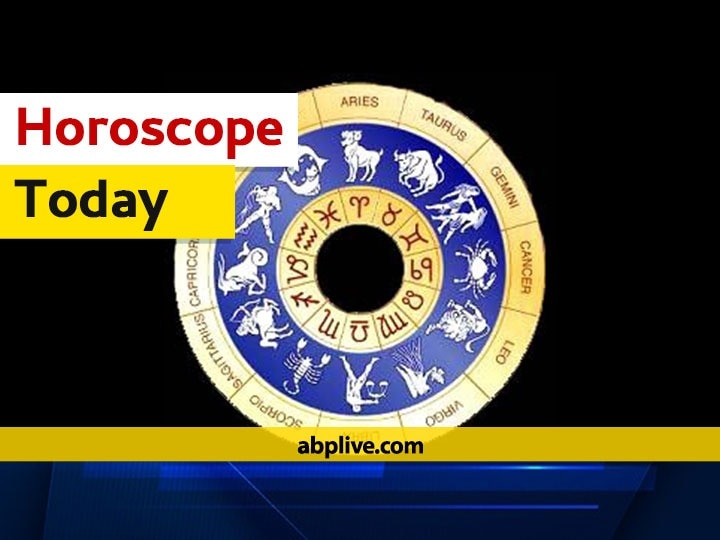 Aries
– Negative planets can cause disagreement. Do not argue and create a situation of dispute. Today you understand the importance of close relationships, respect them. Pressure from supervisors and high officials at workplace will increase. Complete the tasks quickly to reduce the work load. Traders may remain stressed due to problems relating to stock and supply chain. Youngsters may have to face mental stress. Students need to increase focus on difficult subjects. Include exercise in your daily routine. Health conditions look favorable. If you are introducing any major changes in the house, then seek advice from elders, it will be beneficial for you.
Taurus – Unnecessary expenses during the festive season can cause financial loss; the planetary conditions also indicate an increase in expenses. You might have a bad mood throughout the day because of the expenses. You will get guidance from seniors and influential people at the workplace. Build contacts with people. You can also stay in contact with people via phonic conversation. Think carefully before agreeing to any deal. Youngsters will have to find a better course for their career. Students should not waste time in useless activities. You will have a normal day in terms of health. You will get respect from the family.
Gemini– Today, your humble nature will strengthen the relationships; remember not to speak harshly to anyone. You will receive appreciation from everyone because of your quality of work at the office. People in the military department need to remain patient. Businessmen have to keep transparency in their accounts. Youngsters, who are looking to join the military, need to work harder. Search for placements in a new way. You might suffer from cough and cold. Try to drink hot water. Children will do well in their studies. You will get support from the elders in the family.
Cancer– Do not leave any pending work, try to complete the unfinished work on time; you will have a busy day ahead. Things will get fine by evening. Planning well to improve the quality of work at the workplace. Keep an eagle eye on mail and messages. Ensure that you don't miss important emails. If the youngsters are not able to concentrate on studies, then they can take a break and do their favorite work. Avoid fried food, eat light. Take care of your parents' health. You can also organize any ritual at home.
Leo– Today, you need to keep yourself away from disappointment; you can silence your critics by working word and staying dedicated. Change in behavior of colleagues and subordinates can trouble you. The financial crisis in the initial stage of the business can haunt you. It is advisable to arrange sufficient budget/finance before investing. People, who are ill, should not show negligence while taking medicines. Eat a balanced diet. People, who like to go out for no reason, need to stay alert. There is a possibility of a dispute at home. Try not to argue on useless issues.
Virgo– Do not form a bad opinion about anyone after getting influenced by what you hear. You should avoid completing any work in haste, it cause lead to loss/damage; there is a possibility of data loss at the workplace. Invest in business with full transparency. It is the perfect time for youngsters to select new courses. Students should pay attention to their behavior, otherwise, they can lose respect. Asthma patients need to remain vigilant about their health. Take medicines on time and maintain a proper daily routine. Spend quality time with children at home, play an indoor game if possible.
Libra– If you are celebrating your birthday today, then offer prayers to Goddess Durga; worship her with full dedication and offer her sweets. Get rid of all negative things, you can get success. Stay humble with your colleagues in the office. The day will be spent well. There is a strong possibility of generating profit in business if your spouse is also your business partner. The youngsters need to pay constant attention to studies; you can forget the revised lessons.  People, who are not keeping well for some time, are likely to get relief. The day will be normal for the family. Take proper care of the needs of elders in the family.
Scorpio– Do not hesitate to help others if you get a chance. People, who are searching for jobs, can get frustrated. Businessmen will have a 'bad' day but you need to remain patient. If you are planning for the future, then the day is auspicious. Youngsters and students will have a normal day. Follow all the COVID-19 protocols and guidelines and perform yoga and meditation to keep your body and mind healthy. You will play a significant role in resolving family disputes. Remain impartial and take decisions wisely.
Sagittarius– Today, you might have to deal with emotional distress but you are advised to pay attention to God's worship; this will keep your mind focused and calm. Official work-related stress may also affect you. Signs indicate that businessmen will be able to generate good profits. Youngsters need to give their best shot to complete their studies. Stomach pain might trouble you. Keep medicines as per need. Spend time with friends; give a gift to a friend, who is celebrating his/her birthday.
Capricorn – Take out some time for yourself from the work schedule; it's the time for self-introspection. The boss can seek answers from you related to work.  Merchants will have to increase stock of goods. Take customer feedback seriously. Keep an eye on competitor's planning and check what they are doing. Youngsters and students will have a normal day. If you work in the education sector, then communication and cooperation will help you to strengthen your relationships. Avoid junk food and non-vegetarian food for better health . Coordination with family will improve at home. Consult your father on important issues.
Aquarius– You might remain depressed today, do your favorite work, and stay positive. Media professionals need to remain vigilant. The day will be auspicious for retail traders. They can expect good profits. Youngsters will receive encouragement from their teachers. Students should revise the lessons suggested by the teachers. There is a possibility of an accident, you can get injured by falling down. Be careful while climbing the stairs and coming down. You might remain tensed about the mother's health, it can get affected. Keep the family atmosphere light and pleasant.
Pisces– Stay alert and make serious efforts to get out of the troubles. Build some trust towards your loved ones and monitor them after assigning an important task.  People in jobs can get transferred. Ongoing disruptions in business can cause stress. Drug users should remain careful. You can get caught in unnecessary controversy/dispute. Serious diseases can trouble you. If you are suffering from a disease for a long time, then do not show negligence in taking medicines on time. Also, maintain a proper routine. Family members need to spend quality time together when they are free. You can organize a group activity.