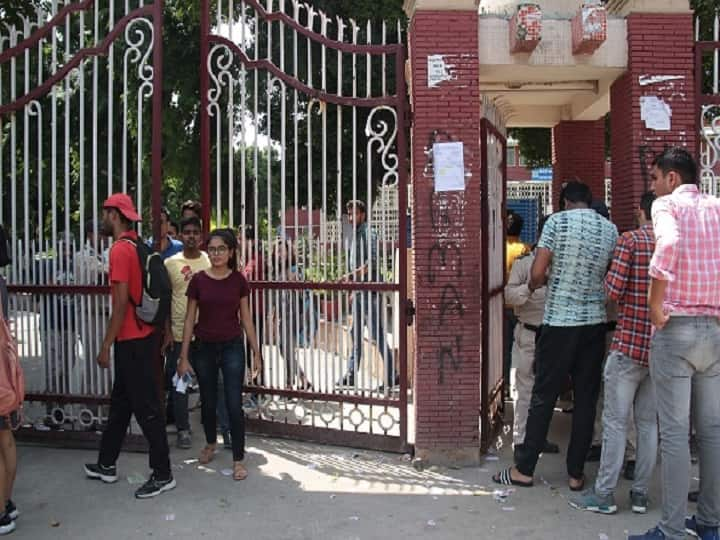 DU First Cut Off List 2021: Delhi University colleges have started releasing the first cut-offs list for students seeking admission to undergraduate courses today, October 1.
Colleges such as Kirori Mal, Jesus and Mary College, Aryabhatta College and Deshbandhu College have already released the DU 1st cut-off 2021 lists. 
JMC has set 100 per cent for Psychology and 98.5 per cent as first cut-off for admission to Economics, for admission to BA Economics at Aryabhatta College, the cut-off is 98 per cent and for Psychology, it is 98.5 per cent. 
Check Full Cut-Off List Of Kirori Mal College Here
Check Full Cut-Off List Of JMC Here
Check Full Cut-Off List Of Deshbandhu College Here
Check Full Cut-Off List Of Acharya Narendra Dev College Here
Check Full Cut-off List Of Ramanujan College Here
Kirori Mal College, Lady Shri Ram College, Hindu College, Rajdhani College, Miranda House and other colleges of the Delhi University will soon release their first cut-offs on the college websites. 
However, Delhi University has not released its first cut-off yet and has said that there can be changes in the cut-off lists posted by the aforementioned colleges.
"DU has not yet released its first cut-off, however, some colleges have posted on their website. We will release it officially in another 10-15 mins. There can be changes from the list posted by colleges on website, DU Registrar told ABP News.
ALSO READ | CBSE Announces Class 10th Improvement, Compartment And Private Exam Results
Delhi University will release the second and the third cut-off lists on October 9 and October 16. After this, the varsity will release a special cut-off list on October 25. The fourth and the fifth cut-off lists will be released on October 30 and November 8, respectively.
Acting DU Vice-Chancellor, PC Joshi told news agency IANS that the number of seats in DU-affiliated colleges will likely be increased this year. A special cut-off list will be released in the varsity for the first time as well.
After Delhi University releases its cut-off lists, the admission process for filling 70,000 seats for undergraduate courses in DU will begin soon which is completely online this year.
Education Loan Information:
Calculate Education Loan EMI