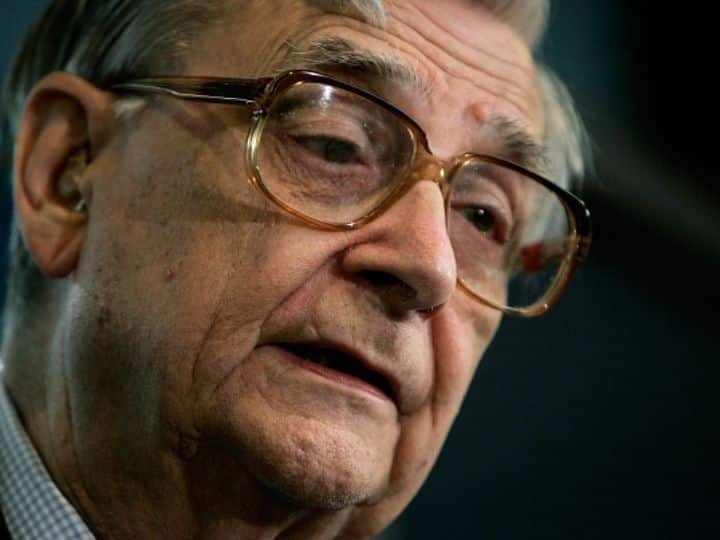 New Delhi: US naturalist Edward O. Wilson, who was called the "modern-day Darwin", died on Sunday in Burlington, Massachusetts, his foundation said in a statement. He was 92 years old.
He is survived by daughter, Catherine, and her husband John.
Wilson, considered a leading authority on natural history and conservation, was famous for his Half-Earth Project that calls for protecting the land and sea across half the planet so as to reverse the course of the extinction of species by conserving adequate diverse and well-connected ecosystems.
The United Nations target of "30 by 30", wherein all countries are urged to commit to conserving 30 per ent of their land and water by 2030, is partly inspired by Wilson, according to a Reuters report.
"A relentless synthesizer of ideas, his courageous scientific focus and poetic voice transformed our way of understanding ourselves and our planet. His greatest hope was that students everywhere share his passion for discovery as the ultimate scientific foundation for future stewardship of our planet," Paula J. Ehrlich, CEO & President of the E.O. Wilson Biodiversity Foundation, and co-founder of the Half-Earth Project, said in the statement.
Edward O. Wilson — Scientist, Naturalist, Author, Teacher
Called "Darwin's natural heir", Wilson was also known as "the ant man" for his work as an entomologist. He discovered more than 400 species of ants and was a world authority on ants. Wilson is credited with popularising the term, 'biodiversity', and two of his books won him the Pulitzer Prize.
Wilson, Chairman of the Half-Earth Council and Chairman of the E.O. Wilson Biodiversity Foundation Board of Advisors, was Honorary Curator in Entomology and University Research Professor Emeritus at Harvard University. 
He created two scientific disciplines of island biogeography and sociobiology, three concepts for science and the humanities jointly (biophilia, biodiversity studies, and consilience), and two major advances in global biodiversity conservation — the Encyclopedia of Life and Half-Earth.
Wilson authored over 30 books and hundreds of scientific papers, and was conferred over 100 prizes, including the US National Medal of Science, and the Crafoord Prize.
Born on June 10, 1929, in Birmingham, Alabama, Wilson grew up in the Mobile-Tensaw delta, as well as in Washington, D.C. He went to the University of Alabama and later Harvard University, where he did his Ph.D. in entomology in 1955. 
The scientist, who officially retired in 1996, had been living in a retirement community in the northeastern US and had recently published yet another book on biodiversity, the Reuters report said.
In conversation with British naturalist Sir Richard Attenborough and Sir Tim Smit, the founder of Eden Project, Wilson's last lecture, "Ecosystems & the Harmony of Nature", was presented at Half-Earth Day 2021 in October.
Education Loan Information:
Calculate Education Loan EMI