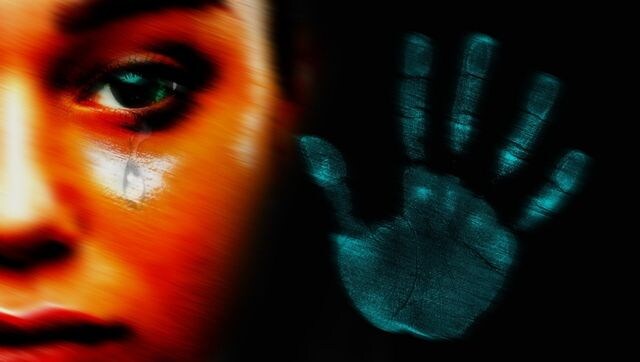 Kolkata: A shocking incident of alleged sexual assault has come to the fore in the eastern Indian state of West Bengal. A 36-year-old woman security guard on contractual duty at Kolkata's premier education institution St Xavier's University has accused a septuagenarian liaison officer of mentally and physically abusing her for almost five years.
The victim, Rani Bagdi (name changed) has been working at St Xavier's University, Newtown, Kolkata, since 2017 as a security guard on contractual basis. Allegedly, she has now come forward and accused Gopal Prasad Gupta, a liaison officer at the institute, of forcing her into having physical relations with him.
The aggrieved woman has already moved the National SC Commission as well as the National Women's Commission (NCW) in Delhi.
The complaint with the NCW was filed on January 4 this year. Talking to FirstPost, NCW said that the woman will be allotted a counselor within 10 days, whose number will be shared by the complainant and the matter will be taken up on priority.
"He exploited me in collusion with some others from the University. Sometimes they abuse me about my caste too," she alleged.
In an exclusive conversation with Firstpost, the victim claimed that Gupta started abusing her within months of joining St Xavier's University, New Town.
"I left my home in 2017 in search of better work. I originally hail from Basirhat district [in West Bengal]. I needed money. My family needed money. I left my husband and child at home to work in Kolkata. Little did I know that it would turn into one of the most harrowing experiences in life," the woman said.
'Sexual assault' on campus of St Xavier's University
The woman started working in the University in 2017 through a private security agency.
"I did not have any major source of income. My husband too is not well off. I had to give in (to the demands of Gupta). I had to bear the mental and physical torture so that they did not bench me. Every time I protested they would take away my work," she said.
The woman further alleged that Gupta physically and mentally abused her by threatening her of dire consequences. "Strangely, sometimes he even said that there is no efficient worker like me," she added.
"He started physically and mentally abusing me by threatening to fire me".
'Exploited and gagged' 
The woman further alleged that Gupta also exploited her in cahoots with some others from the University.  "It all became unbearable for me. The environment at my workplace became very toxic and then I decided to take the bold step to come forward and complain to the Father at St Xavier's, Newtown about this torture. Surprisingly, he showed little concern and said that let it continue as it is, otherwise, I will be permanently removed from here," the woman alleged.
"The Father even warned me not to speak ill of the staff and instead, accept whatever was being meted out. No one came forward," she added.
Exploitation
Rani lists both physical and mental torture at the hands of Gupta. "Not only on the campus, he even came to my home to physically abuse me," she claimed, adding, Gupta used to send her obscene videos and messages, copies of which Rani has shared with the concerned authorities.
Finding a saviour
"Devdutta Maji, president of NGO 'Singha Bahini', came to my rescue and after years of abuse and complaints falling on deaf years, I was able to voice my plight to someone who cared," she added.
With Maji's efforts, Rani has finally been able to approach the police and is awaiting action against the erring official.
'Others knew, not the lone victim'
"I now realise that there were others around, contractual workers like me, who had an inkling as to what might be going on behind closed doors. But all of them were scared to come forward, all they wanted was to save their jobs," Rani said.
"I have an elder sister, while he was not able to abuse her like he abused me, but there was a possibility that he would have preyed on her as well," she claimed.
Why silent for so many years?
Devdutta Maji shed light on why she was silent for so many years. According to him, much like the common citizens in West Bengal, Rani too was scared of approaching the authorities.
"There could be caste and religious angles in this as well, but it is too early to comment on such matters," said Maji.
"All I want is for him to get the maximum punishment for what he has done to me. I want to create awareness so that no other girl is exploited by Gupta," she said.
What Gupta has to say?
Responding to the allegations, Gopal Prasad Gupta told Firstpost, "I am being blackmailed by this woman. She is demanding 18 lakh rupees from me." She has forced him into making some adult videos on his mobile phone, which she is using against him, Gupta alleged.
Gupta also tried to give a political colour to the matter. Claiming that couple of BJP cadre were trying to frame him.
"Last week, I filed a complaint at the Kalighat police station and Technocity police station," Gupta said, adding he had informed the Father about it.
Read all the Latest News, Trending News, Cricket News, Bollywood News,
India News and Entertainment News here. Follow us on Facebook, Twitter and Instagram.