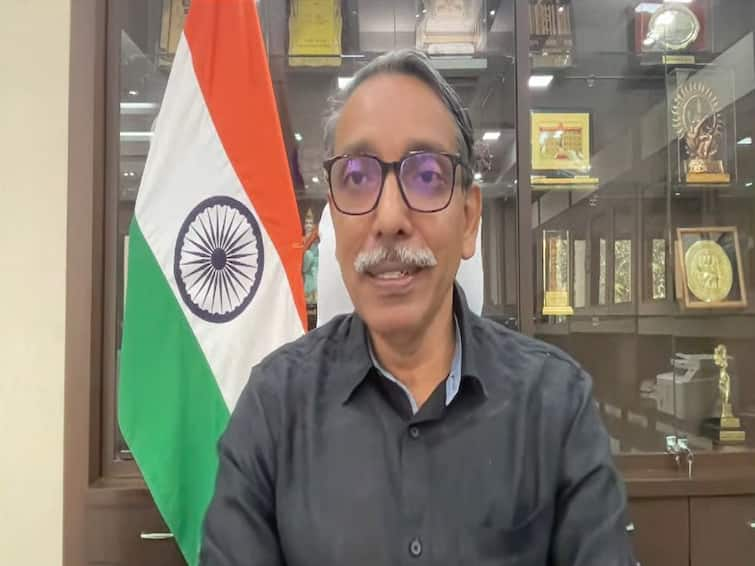 The new UGC draft regulations will now allow foreign universities to set up campuses in India? How is the government planning to implement this?
Prof M Jagadesh Kumar: The National Education Policy (NEP) talked about the internationalisation of Indian education, and it has two components. One is to internationalise our own domestic education, and so we should enable our best institutions to go outside India and establish their campuses. Already, a few IITs are doing it — IIT Delhi, IIT Kharagpur, and IIT Madras are working on establishing campuses outside the country. But within the university system also, we have outstanding universities. UGC is working on preparing a regulation that will enable universities to open their campuses abroad. It's almost in the final stage as of now. The other part of this internationalisation is inviting some of the best foreign universities to open their campuses in India. While doing so, the National Education Policy also says these campuses should be given as much autonomy as we are giving to our Indian Institutions. So, in this new regulation, we also said that these foreign universities will have complete autonomy in deciding their admission process, faculty and staff recruitment, tuition fees structure and their academic programme. So in every area, they will have autonomy just as we have autonomy for Indian institutions.
Tamil Nadu opposed this draft. Many teachers' associations also opposed this. They have concerns like this will allow explicit profit-making in higher education. What's your view on this?
Prof Kumar: The main objective of all these reforms we are introducing is to provide the students (with) greater freedom, greater flexibility and greater choices… I am sure all of us agree on this because it will ultimately make our students more creative and innovative, and that will help the whole country become stronger in terms of technological innovations and academic growth. So, all of us are on the same pitch when it comes to providing freedom, flexibility and choices to the students. Currently, if students have to take up higher education, they have only two options — one is they choose the best institutions in India and study here, and the other option is if they have enough finance they go abroad and study at top universities there. Now we are providing an additional choice, which is in between these two. I want to stay in India but I want to access foreign higher education, and that's become a possibility through these regulations. So, by providing better education, everybody should be welcoming and I do not see how this will create any problems. For the simple reason that even if foreign higher education institutions come here, they need to fine-tune their fee structure so they are able to attract a large number of students to their campuses. If they charge exorbitantly, they will not be able to attract too many students, which may not be a viable exercise for them to establish a campus. So, although we are not monitoring the tuition fee structure, this itself will act as a regulator mechanism and they will appropriately choose the tuition fee structure. But here also there will always be some students who are financially sound to join these campuses. If you look at the best universities across the globe, they have a scheme known as partial scholarship and full scholarship. This is based on an evaluation process, and these are need-based scholarships. So our regulations also say that these institutions have to give such types of partial scholarships and full scholarships if they are prevalent in the main campus in the foreign country. So, the needs of those students who are not financially sound also be taken care of through these regulations.
In 2022 alone, nearly 4.5 lakh students left abroad for higher studies, according to available data. What is the reason behind it? Are we not able to provide quality higher education?
Prof Kumar: Ours is a democratic country, people can exercise their choices. So, you will always have some students who will go abroad. Why talk about it now? For thousands of years, our Indians have gone abroad and they have spread our culture and heritage across the globe. Today, we have the strongest Indian diaspora across the globe, and they are doing extremely well. We are very proud of that, so students will continue to go there for better choices. However, our education system is too large. Maybe 4.5 lakh students went abroad last year, but there could be double that number who wanted to go but are not able to because of financial problems. Now, if these (foreign) universities come and establish their campuses, they will naturally see the paying capacity of Indian students and appropriately design the tuition fees that is one component of the expenditure. The other is the living cost. It's almost the same as the tuition fee. But if you are living in India, the cost will be minimal. Many students can afford foreign education, but there is also a social component — when they go abroad, they come back to visit their parents, relatives, maybe after a year or two years because it's expensive to travel back. Here, students can freely travel and go visit their parents or relatives. So, from a social perspective, it will be a very good opportunity for the students.
How many foreign universities have shown interest in establishing campuses in India?
Prof Kumar: I read an article in a newspaper that there was a team in Mumbai from the University of Penn State, and the dean of that university said it's a great opportunity (and) they will be interested. A lot of universities were interested in establishing their campuses in India, but there was no regulatory framework. Also, we need to see this regulation in the totality of what is happening in India. India is opening up, not just in education, but in technology, in foreign direct investments. The ecosystem in our country is very very welcoming now. A recent survey shows that top 200 universities have shown interest in India as their ideal destination and we are also in discussion with several other universities in Europe, who are also interested in establishing the campus.
Last year, CUET was introduced and students faced many challenges like technical issues and exams got postponed on multiple occasions. What is the plan for better implementation this time?
Prof Kumar: While I am aware there were glitches and problems, the overall response to CUET was very welcoming. Students felt it has provided them a kind of level-playing ground, they don't have to worry about getting 99.8, 99.9 percent marks in their board exams. So, there is a positive aspect of the CUET. This year, we have already announced the exam dates for CUET UG and PG, and students have enough time to prepare well. We also started our work well in advance in identifying the centres across the country. Around 14.9 lakh students appeared last year in exams for which we required about 450 centres each day. So now we are working on about 1,000 centres across the country. Even if you require 500-600 centres each day, you will have spare centres and if there is any glitch, any technical problems, we will have other centres to use. So there are a lot of ground preparations going on to make sure that students will have a good experience during the examinations.
A total of 6,180 teaching faculty posts are lying vacant in central universities. When are these expected to be filled?
Prof Kumar: Filling the faulty positions is the responsibility of the individual universities, and it is a long process — right from issuing the advertisement to receiving the applications, shortlisting and conducting interviews and so on. So one cycle may take anywhere from 4 months to 6 months. Even if you are doing this in the most efficient manner, you may have this faculty recruitment cycle twice a year. Now, the other challenge while recruiting faculty members that any institution faces is choosing the right kind of person, because you need to select those people who have the potential to grow academically and do outstanding research. So, even though you advertise let's say 10 positions you may be able to fill only half of those positions, and then you have to go for the next cycle. While you are doing that every year, at least 10-15 percent of the faculty members are also retiring. So, that's the major challenge…and that's the reason the UGC is sensitising the vice-chancellors, especially the central universities' vice-chancellors. We keep writing to them, and we also monitor how many positions have been filled. This recruitment process will remain a challenge for all of us.
Any update on 'The One Nation, One Entrance Test'?
Prof Kumar: This is the idea we are floating. There is a debate because the National Education Policy also says that our students should not be stressed by these multiple entrance exams. Whenever we introduce this, this will happen only after a debate and discussion with multiple stakeholders. Even if we take a final decision, the students will be given sufficient time — at least 2 years' time ahead of the introduction of the single entrance examination, so that they are mentally prepared.
UGC has said distance and online degree is equivalent to a conventional degree. But people still think distance and online degree is not equal to a degree obtained in physical mode. What is your take on this?
Prof Kumar: Slowly, we will move from distance education to online education, which has no geographical boundaries. The quality of education that we are giving in online education, especially through the National Digital University, will be on par, or in some cases, may be even better than physical education. So, there is a reason why UGC has said that you cannot make a distinction between a degree obtained through physical mode or online mode. If any students have any problem in terms of the recognition of their online degrees, they can always write it to the UGC and we will look into it.