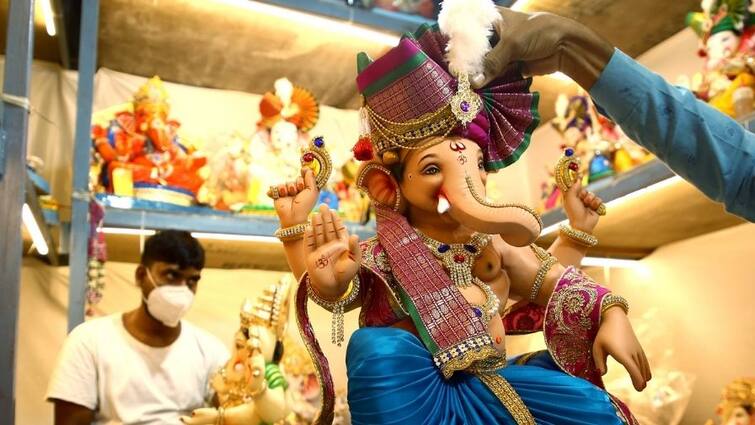 Ganesh Chaturthi 2021 Puja Samagri: According to the Hindu Calendar, the festival of Ganesh Chaturthi begins on the Chaturthi Tithi of Shukla Paksha of Bhadrapada month.
This festival ends with the immersion of Lord Ganesha's idol on the day of Anant Chaturdashi. According to the Hindu calendar, Ganesh Chaturthi falls on September 10 and Anant Chaturdashi falls on September 19 this year.
Ganesh Chaturthi 2021: Don't Look At The Moon On This Day, Know The Story Behind It
During this time, people worship all eight forms of Lord Ganesha by fasting and praying. 
Various types of items are required to worship Lord Ganesha during the festival of Ganeshotsav. Lord Ganesha's worship is said to be incomplete without these items.
Ganesh Chaturthi 2021: Know Ganpati Sthapana Shubh Muhurat In Your City And Puja Vidhi  
Items needed to worship Lord Ganesha during Ganesh Chaturthi:
On Ganesh Chaturthi, it is considered auspicious to worship Lord Ganesha with these items:
1. Wooden Stand
2. A statue of Lord Ganesha
3. A red cloth
4. Janeu (holy thread)
5. Kalash (a copper pot)
6. Coconut
7. Panchamruta (holy milk concoction)
8. Five kinds of Dry Fruits
9. Sacred water of the Ganges
10. Roli (A mixture of turmeric and lime)
11. Holy Red Thread
12. Sandalwood
13. Rice
14. Holy grass
15. Kalawa
16. Cardamom
17. Clove
18. Betel Nut
19. Ghee (Clarified Butter)
20. Camphor
21. Modak (traditional sweetmeat consumed during this festival)
22. Silver sheets