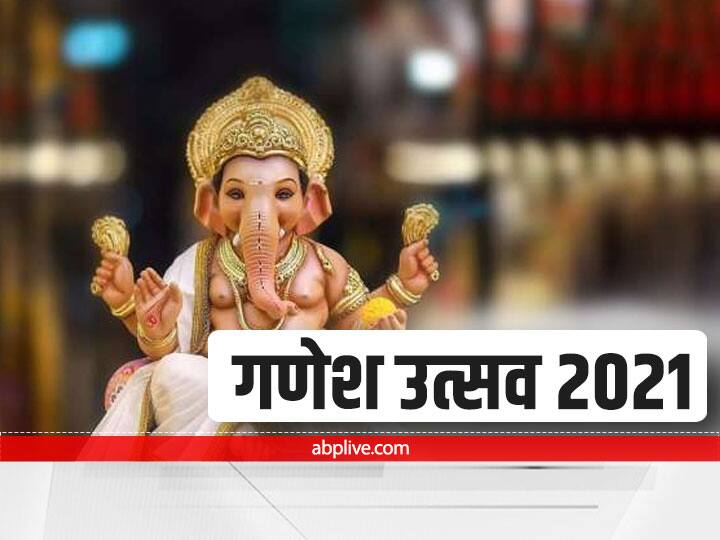 Ganeshotsav 2021: Ganeshotsav is celebrated with great reverence and devotion in the homes of devotees. The festival of Ganeshotsav begins with Ganesh Chaturthi and is celebrated till the date of Chaturdashi of Shukla Paksha of Bhadrapada month. Ganeshotsav lasts 10 days. The fourth day of Shukla paksha of Bhadrapada month is celebrated as the birth anniversary of Lord Ganesha. This day is called Ganesh Chaturthi. It is on this day that Vighnaharta arrives at home, Ganesha is given a place and respect in the house and then is immersed ten days later. 
ALSO READ | Tips For Weight Gain: Follow These Home Remedies To Increase Weight
Every day of Ganeshotsav has been considered to be important. It is believed that worshipping Ganesha in these ten days in a religious manner brings special blessings. September 14, 2021 is the fourth day of Ganeshotsav. Worshipping Ganesh on this day has special significance.
Almanac of September 14, 2021
According to Panchang, September 14, 2021 will be the eighth date of Shukla paksha of Bhadrapada month on Tuesday. On this day the moon will remain in Scorpio. Ketu is already there in Scorpio. When the moon comes in contact with Ketu, the prospect of an eclipse appears. The eclipse from the moon will end on this day. At 07.05 a.m., the moon will leave Scorpio and enter Sagittarius. On September 14, the 'shreshta nakshatra' will remain till 07.05 am. This will be followed by the 'mool nakshatra'. Ayushmann Yoga will be attained on Tuesday. This yoga is considered to be auspicious.
Importance of Ashtami Date
In Hinduism, the date of Ashtami is given special importance. This day is also the festival of Radha Ashtami. Lord Krishna and Radha are worshipped especially on this day. At the same time, this day is also Gauri Visarjan. Ashtami of Shukla Paksha of Bhadrapada month is also known as monthly Ashtami. Durga ji is specially worshipped on this day. Tuesday is dedicated to Hanuman Ji, so the importance of Hanuman Puja doubles on this day.