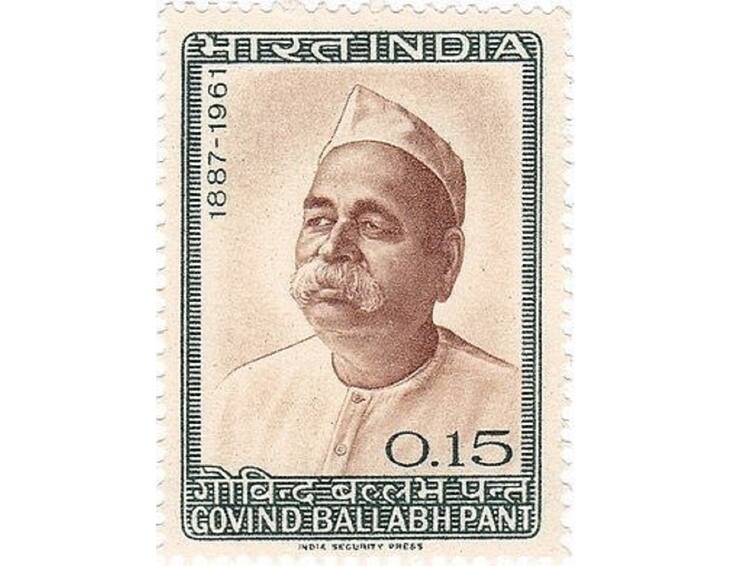 New Delhi: Govind Ballabh Pant was an Indian freedom fighter and the first chief minister of Uttar Pradesh. He was born on 10th September 1887, and today is his 135th birth anniversary. 
Pant played a significant role in the struggle for India's independence and later became an important figure in the Indian Government, alongside Mahatma Gandhi, Jawaharlal Nehru, and Vallabh Bhai Patel. 
Early Life of Govind Ballabh Pant: 
Govind Ballabh Pant was born in a Marathi Karhade Brahmin family in Khoont village near Almora.
Pant attended Allahabad University and thereafter practised law in Kashipur. In 1914, he aided a local parishad, or village council, in their successful challenge of coolie begar, a rule obliging villagers to provide free transportation of British officials' travelling luggage.
This is when he started working actively against the British Raj. 
Political Career of Govind Ballabh Pant:
Govibd Ballabh Pant entered politics in 1921 and won a seat in the United Provinces of Agra and Oudh Legislative Assembly.
He spoke up on issues that affected the majority of people during his time in the Assembly and advocated for ending the zamindari system. He was also a supporter of forest preservation.
He never backed a separate electorate for minorities while serving as chief minister. The Hindu Code Bill was approved by the Assembly when he was in power. Hindu men were forced into monogamy, and Hindu women were granted the privilege to divorce and the inheritance of ancestors' property.
Later, he was India's home minister from 1955 to 1961.
His role in India's freedom struggle:
Midway through the 1920s, Pant was chosen by the Congress party to represent Ramprasad Bismill, Ashfaqulla Khan, and other revolutionaries engaged in the Kakori case. 
In 1928, he took part in the protests against the Simon Commission. 
Pant organised a salt movement in the United Provinces after Mahatma Gandhi launched his salt march in March 1930. He was detained in May 1930 as a result of his relocation and had to serve several weeks in jail.
Pant was detained and put in prison in 1940 for assisting in the organisation of the Satyagraha movement.
He was detained once more in 1942, this time for signing the resolution to Quit India.
Awards and achievements of Govind ballabh Pant:
In 1957, he was awarded India's highest civilian honor, the Bharat Ratna, for his selfless service to the nation.