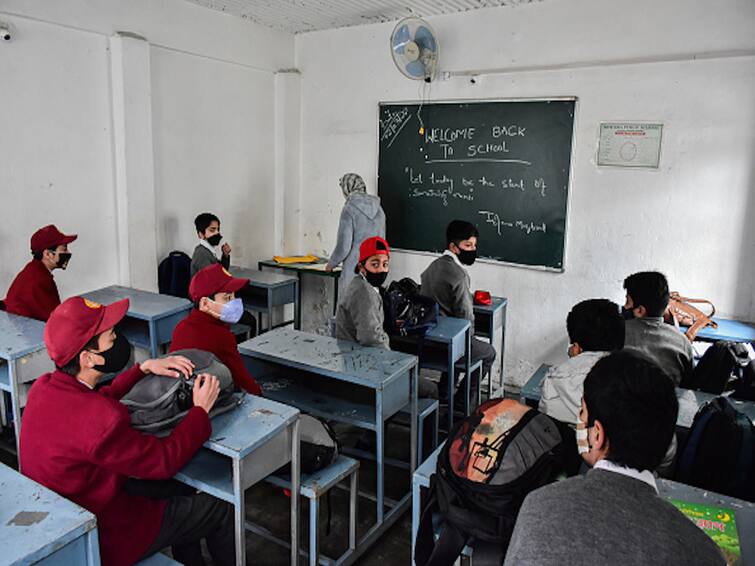 The union government has restricted the Pre-Matric Scholarship Scheme (PMSS) to class 9 and class 10 students only. "The RTE (Right To Education) covers compulsory education for all up to class 8," the government was quoted saying by news agency PTI, justifying its decision. 
It is important to note that previously, the Pre-Matric Scholarship Scheme used to cover education of students from class 1 to class 8 as well. In a recent notice, the government even justified its decision by highlighting the fact that "the Right To Education (RTE) Act, 2009, already makes it compulsory for the government to provide and ensure free and compulsory elementary education (Class 1 to 8) to every single child.
Also Read: NVS Recruitment 2022: Exam Dates Announced For Principal, Vice-Principal And PGT Posts
"Accordingly, only students studying in Classes 9 and 10 are covered under the Pre-Matric Scholarship Scheme of the Ministry of Social Justice and Empowerment and the Ministry of Tribal Affairs. Likewise from 2022-23, the coverage under the pre-matric scholarship scheme of the Ministry of Minority Affairs shall also be for Classes 9 and 10 only," the notice said.
Following the recent development, the Institute Nodal Officer (INO), District Nodal Officer (DNO)/State Nodal Officer (SNO) have been called upon to verify applications under the Pre-Matric Scholarship Scheme of the Ministry of Minority Affairs, only for class 9 and 10, PTI reported. 
Also Read: SSC GD Constable Recruitment 2022: Vacancy List Revised, Check Details Here
As per the report, the central government's move has already started receiving flak from different political parties. Congress MP Randeep Singh Surjewala has said that the Pre-Matric Scholarship Scheme has been aiding the education of children from SC/ST backgrounds from class 1 to 8, and by halting the scholarship from 2022-23, the government is conspiring against the poor. 
"The BJP has been continuously doing such things for the past 8 years whether it was cutting the budget of SC/ST/OBC and minorities or it was about atrocities against them or ending their welfare schemes and now this. We do not accept this. We will run a movement against it. Immediately take back this decision," PTI quoted Surjewala saying. 
Also Read: UP NHM Recruitment 2022 Begins Online: Check Steps To Apply, Eligibility, Vacancies And Other Details Here
On the other hand, BSP leader Kunwar Danish Ali has claimed that the government has embarked upon a new way to deprive the poor children of education by stopping the scholarship. "Yes, don't forget that educated children take the country forward irrespective of the community they belong to," Ali tweeted.
Education Loan Information:
Calculate Education Loan EMI