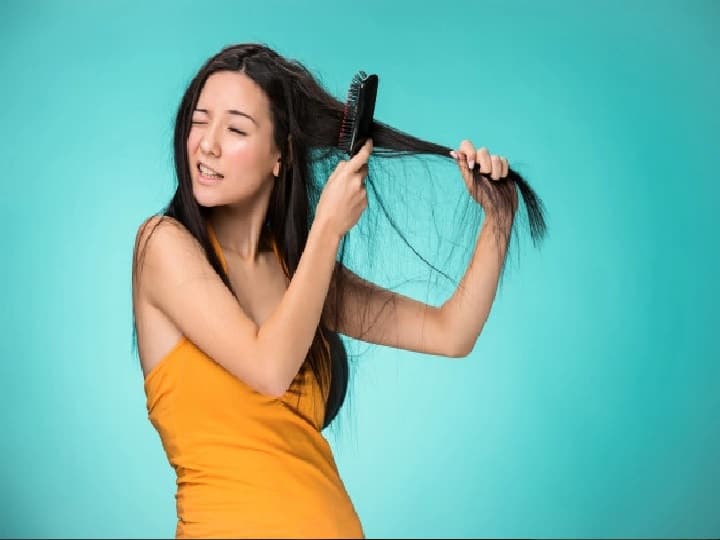 Home Remedies for Frizzy Hair: Monsoon season comes with rough and frizzy hair. This happens because of the lack of natural oil production in the scalp. This causes hair to dehydrate and become lifeless. It becomes very hard to detangle your hair during this season. You can use some home remedies to control the frizziness. So let's know about hair masks that will hydrate your hair and make them soft and smooth. Different Kind of Hair Masks –
Honey and Banana Hair Mask
First, take two bananas in a bowl and mash them. Mix a teaspoon of honey and olive oil. Apply this pack to your hair and keep it for 20 minutes. Remember to apply this to full length of your hair. Wash it off with a mild shampoo. You can use this hair pack once a week.
Egg and Mayonnaise hair mask
To make this hair pack first, take mayonnaise and add an egg to it. Then add two teaspoons of olive oil to it. Apply this paste all over the hair. Do not forget to apply it on your scalp. Then wear a shower cap on your head. Leave it on the hair for 30 minutes. Wash it off with mild shampoo later. Use this pack twice a week to get good results.
Almond Oil
Almond oil is considered one of the best ingredients for dry and tangled hair. Using it regularly makes your hair strong and shiny. Massage the scalp regularly with almond oil. After applying the oil at night, wash your hair with mild shampoo in the morning.  
Apple Cider Vinegar
Many people use apple cider vinegar to eliminate frizz and dryness. Add four teaspoons of apple cider vinegar to water and mix it properly. Pour this mixture on your hair and leave it for 2 minutes. Clean the hair with normal water later.