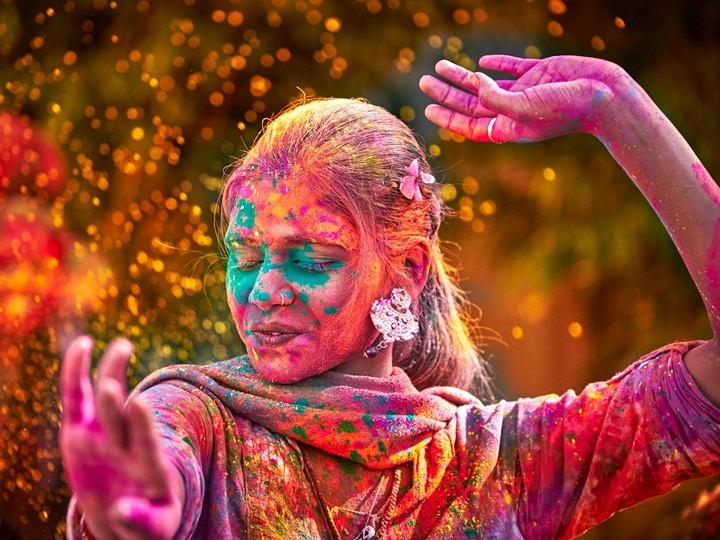 Holi 2021: The 'festival of colours' Holi is going to arrive on March 29 i.e. Monday. It is eagerly awaited by millions of people all over the country being one of the major religious festivals celebrated here.
Holi has special significance in the Hindu religion as it reaffirms the victory of good over evil through the story of Pralahad and Holika. As per the Hindu calendar, the festivities start on Full Moon day, that is Purnima, in the month of Phalgun. 
ALSO READ | Amarnath Yatra 2021: Health Certificates Must For Annual Pilgrimage; Online Registration From April 1
On Holi, people meet family and friends. They spend the day playing with bright colours, also known as 'gulaal' and savour traditional delicacies. It is a festival where people let go of the formalities and celebrate with a free spirit.
As you get ready to soak in the spirit of this festival, here are some wishes, messages, quotes, Facebook and WhatsApp status to send your loved ones:
– Life is full of colours, may this Holi add even more colours to your life. Happy Holi!
– Raango ka hai ye tyohar,
Aao sath milke bitaye ye bahaar,
Din kab mile ye phir suhane,
Aao aaj rangein tumhe Holi ke rangon mein.
A very Happy Holi to you and your family, have a prosperous one.
– May God bring splashes of joy, love, happiness, good health and wealth! Wish you a very colourful Holi!
– Lal, Haara , Neela, Peela
Holi ka har rang ha Nirala.
Laye har rang apke Jeevan mein nayi bahar,
Aao sab milke manaye yehn anokha tyohar,
Holi ki dher saare shubh kamnayein.
– May God brighten up your life with beautiful and joyous colours of the universe. Wishing you a very Happy Holi 2021!
– Splash in the colours of fun,
Enjoy the delicious treats,
May your life bloom with joy in this delightful occasion.
Happy Holi.
– Let us make this Holi memorable for everyone around us and not forget to keep our pets safe.
Have a safe and colourful Holi!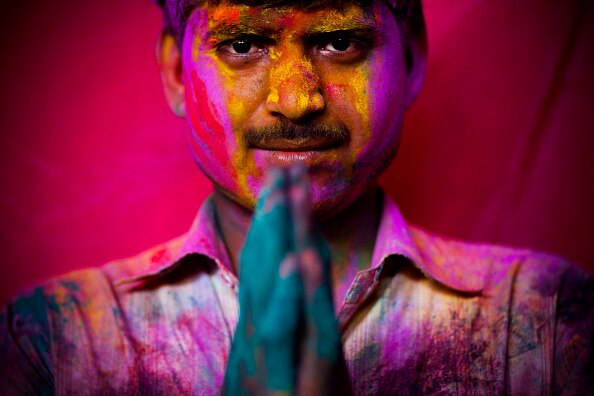 – I wish that this Holi fill every moment of your life with happiness. Happy Holi 2021!
– Best wishes to you and your family for a Holi filled with sweet moments and memories to cherish for long. Happy Holi my dear!
– Blue is a song,
Yellow is music,
Green is dance,
Red is beauty,
White is love,
Pink is joy,
I wish all these colours for you and your family,
Happy Holi
– May all the days of the year be as cheerful and colourful as the day of Holi. Happy Holi!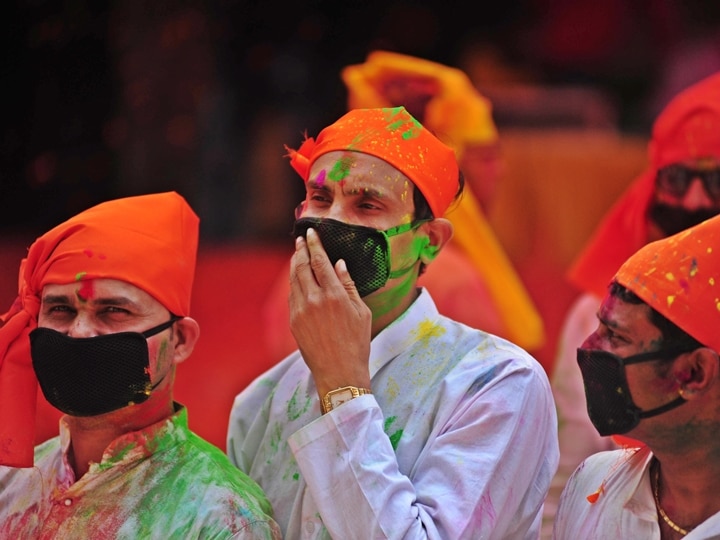 – Rang bahar ke, ho tere sansaar mein.
Rangeen ho har pal tumhara,
Bas yehi hai dua hamari ki khushiyon se bhara ho jeevan tumhara.
Happy Holi
– Radha ka rang aur Kanha ki pichkari, Pyar ke rang se rang do duniya sari, Ye rang na jaane koi jaat na koi boli, Badhayi ho aapko rang bhari Holi!!
– Sending love with red, friendship with pink, wisdom with yellow and new beginnings with green.
Have a colorful and happy Holi!