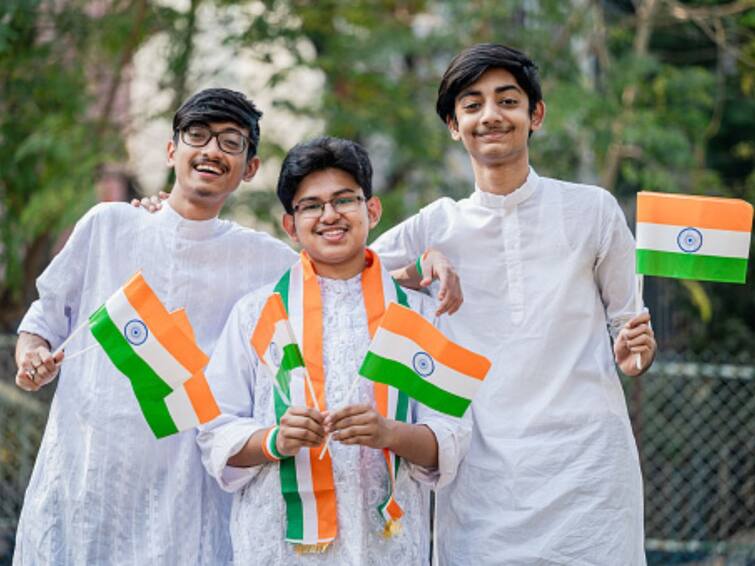 Independence Day 2022: India's 75th Independence Day is special in many ways as the country initiated 'Azadi Ka Amrit Mahotsav' to commemorate celebrations by observing India's glorious history, culture and achievements. The Independence Day 2022 celebration will be marked across the nation on August 15 with flag-raising ceremonies, drills, and singing of the Indian national anthem Jana Gana Mana.
Every Indian who grew up singing the national anthem rise in reflex the moment they hear it as the song evokes a feeling of immense pride. The poignant composition and the evocative lyrics transport us to the realm of patriotism, at least for that moment.
Interestingly, the national anthem of any country presents its identity to the world and acts as an instrument of unity among its citizens. The national anthem plays a similar role to a country's motto or flag.  
ALSO READ: Independence Day 2022: What's All New This Year On 75th Independence Day (abplive.com)
Here are interesting facts about our national anthem as the nation gears up to celebrate 75th Independence Day.
The song was originally composed in Bengali by Nobel laureate Rabindranath Tagore. Tagore also composed the national anthem of Bangladesh as well. 
The first rendition was done during a convention of the Indian National Congress on December 16, 1911. 'Jana Gana Mana' was performed for the first time in Hamburg on 11th September 1942.
The Hindi version of the national anthem was adopted by the Constituent Assembly on January 24, 1950. It was then officially declared the national anthem.  The song defines the nation as the union of all provinces, languages and religions. 
Netaji Subhash Chandra Bose had commissioned a free translation of the anthem from Sanskritised Bengali to Urdu-Hindi. Translated by Captain Abid Ali and composed by Captain Ram Singh Thakur, it was called Subah Sukh Chain.
Interestingly, the musical notations for the English translation of the national anthem were made by Margaret, wife of poet James H. Cousins, who was the principal of Besant Theosophical College.
The formal rendition of the anthem takes approximately 52 seconds in its entirety by law, and not 54 seconds.
Also, there is no such provision of law that compels people to sing the national anthem. It is not considered disrespectful to the nation or to the anthem if a person chooses only to stand up in respectful silence. 
In 2005, there were protests demanding the deletion of the word Sindh and replacing it with the word Kashmir based on the argument that Sindh is now a part of Kashmir.
On the 7th of July, 2015, Rajasthan Governor, Kalyan Singh stoked controversy and demanded replacing the word Adhinayaka with the word Mangal as it praises British rule.