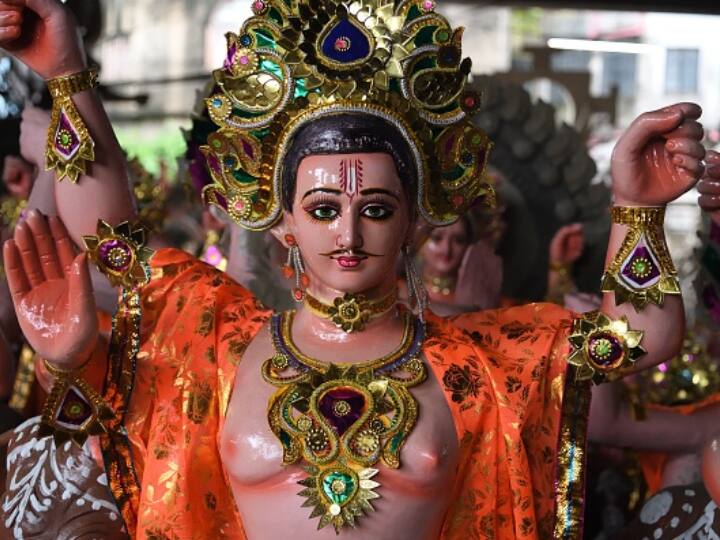 New Delhi: Lord Vishwakarma, the son of Brahma, is believed to be the creator of the universe. Vishwakarma Puja or Vishwakarma Jayanti celebrates the birth anniversary of the divine architect. This year, the festival will be celebrated on September 17. Vishwakarma Puja is commonly celebrated in workplaces such as factories and offices. Puja is conducted in front of clay idols or portraits of Vishwakarma alongside the equipment.
The engineering and architectural community, including artisans, craftsmen, mechanics, smiths, welders, industrial workers, and factory workers worship the god for safe working conditions, success and a better future.
Vishwakarma Puja 2022: Worshipping The Creator Of Universe, Know Puja Muhurat, Significance
Wishes To Share With Friends And Family On Vishwakarma Puja:
The festival of Vishwakarma Puja teaches us an important life lesson of respecting the artisans, carpenters, sculptors, architects, mechanics and technicians, without whom life wouldn't be as easy and comfortable as it is.

On the auspicious occasion of Vishwakarma Puja, I am extending my warm, sincere wishes to you and your family. May this festival bring a lot of prosperity and joy to you.

I hope Lord Vishwakarma showers you with his blessings so that you can succeed in all your endeavours. A very happy Vishwakarma Puja to you and your family.

Celebrate the festival of Vishwakarma Puja 2022 with lots of joy and grandeur. Spend the day with your loved ones. A very happy and warm Vishwakarma Puja 2022 to you.

Today is the day to pray to the creator of tools and machines and seek his blessings for a progressive and prosperous life…Warm wishes on Vishwakarma Puja.

May Lord Vishwakarma fill every day of your life with happiness, your home with harmony and your professional life with great success.

May you have the beautiful home of your dreams and succeed in all your endeavours. Have a Shubh Vishwakarma Puja with your loved ones.