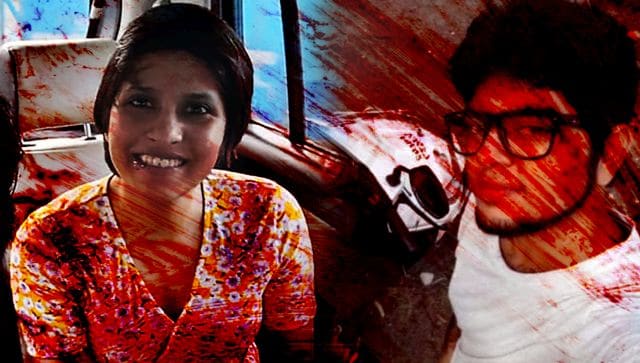 A 28-year-old strangled his live-in partner Shraddha Walkar to death, then chopped her body in 36 pieces and scattered them in and around Delhi's Mehrauli forest area. The horrific murder has grabbed headlines since last week and amid all the media frenzy around Aftab Poonawala, other similar cases have emerged.
Also read: Shraddha Walkar murder: How does DNA testing work? Why does it take so much time?
Like Atfab, they killed a loved one
In Uttar Pradesh's Azamgarh, a man was arrested on Monday for killing his former girlfriend and then chopping her body into six pieces. The accused identified as Prince Yadav reportedly dated Aradhana Prajapati, in her mid-20s, for almost two years. He was abroad when she married someone else in February and that left him angry.
Along with his cousin, Prince strangled Aradhana to death. To cover up the crime, they chopped her body, packed the parts in a plastic bag and dumped it in a well outside the village.
Like Shraddha, Aradhana's head was severed and thrown in a pond. The body of the victim was found in a semi-naked condition and seemed to be two to three days old, Superintendent of Police (Azamgarh) Anurag Arya had earlier said.
After being arrested on Saturday, Prince was hit by a police bullet as he tried to flee from custody.
Another gruesome murder occurred in West Bengal's Baruipur. Ujjwal Chakraborty, a 55-year-old former navy officer, who allegedly tortured his wife and son, was killed by them. The father refused to give Rs 3000 to his son to appear for an exam which led to a fight. During a heated exchange, Chakraborty slapped his son, who retaliated. The father was pushed and after his head hit a chair, he was strangled to death.
The mother and son then cut up the body into six pieces. The son carried them in packages and cycled across Baruipur and scattered them.
Interestingly, these are all murders of loved ones. In yet another case from Delhi, a man called up a police station and informed them that he had killed his wife. The couple fought, after which the husband strangled to woman to death. This is what seems to have unfolded between Shraddha and Aftab. However, the Delhi man did not dismember the body.
While none of the accused has confessed to having copied Aftab, there is an uncanny resemblance in the way the killings were committed. In criminology, it's called copycat crimes.
Copycat crimes
A copycat crime is a criminal act that is modelled after or inspired by a previous crime that has been reported in the media or published in fiction. Few copycat crimes are exact replicas of the event that inspired them, according to a report by Psychology Today.
The imitator lifts and copies certain elements — motivation, technique, setting, etc — of the original crime. While most copycat crimes occur within two years of the initial incident, a crime can occur any number of years after the original crime, it says.
Atab then is also a copycat criminal. He was reportedly inspired by the American crime series Dexter, where a man with homicidal tendencies works in forensics during the day and kills perpetrators in his free time. Aftab confessed his fondness for watching shows related to crime and it was from these shows that he borrowed ideas on preserving Shraddha's body parts and disposing of them later. He also googled Dehradun's Anupama Gulati murder case from 2010, where the husband killed his wife and cut up her body into 70 pieces.
"I am fond of watching web series and serials on crime and it was while watching these shows that I came up with ideas on preserving the body parts and keep Shraddha alive in the eyes of her family and friends. It was to prevent any doubts or suspicions on her whereabouts," he told the Delhi Police, a source said, according to a report in The Economic Times.
Also read: Shraddha Walkar murder: Why Aftab Poonawala's grisly confessions aren't enough to convict him
But why copy?
Imitation has been examined as a general human behaviour and it often translates to crime.
The term "copycat" was first used in an article by The New York Times in December 1961 by David Dressler, a sociologist and former executive director of the New York State Division of Parole. In the report titled The Case of the Copycat Criminal, he wrote, "When crime comes in waves, simple imitation plays a large part in the phenomenon." When a series of similar crimes occur, he argued, there is a high likelihood that the criminals are copying one another.
The notion "that imitation can play a role in the genesis of crime is an old idea going back to the late-19th-century writings of French criminologist Gabriel Tarde," David Greenberg, a sociologist at New York University, was quoted as saying by JSTOR Daily in an article titled The Psychology of Copycat Crime.
The role of media
Loren Coleman in his 2004 book The Copycat Effect says that because shocking crimes receive widespread media publicity it makes the perpetrators infamous. He argues that the notoriety and "fame" that serial killers receive is one of the main reasons why copycats commit similar crimes, according to a report in Independent.
An essay in The Atlantic written by Zeynep Tufekci, an associate professor at the University of North Carolina, who studies the interaction between digital technology, artificial intelligence, and society, says that the media needs to stop inspiring copycat murders. Talking about mass public shootings in the United States, she wrote, "such events have undeniable news value, and there is intense public interest in uncovering their details". "We need to figure out how to balance the public interest in learning about a mass shooting with the public interest in reducing copycat crime."
However, research says that those convicted of copycat killings confess to being inspired by a piece of news or film, but they often have a criminal record and/or are mentally ill.
Famous copycat killings
Intense media coverage of the Jack the Ripper murders in 1912 spawned a multitude of similar crimes. It had an impact more than a century later. In 2008, a man named Derek Brown, a 47-year-old-father of seven, was convicted of murdering two women despite neither of the bodies being found. He picked up his victims from the Whitechapel area of East London, where Jack the Ripper had carried out his five murders.
In the late 1960s in San Francisco, the self-described Zodiac Killer murdered at least seven strangers using a knife and pistol. Twenty years later, in 1989, a copycat killer emerged in New York. He interpreted his predecessor and killed people based on their Zodiac signs. While the original killer was not identified, the copycat was. His name was Heriberto "Eddie" Seda.
In 2018, two women in Hong Kong were murdered by British banking trader Rurik Jutting who was compared with the fictional character Patrick Bateman, the Wall Street investment banker and serial killer in the film American Psycho.
Dexter, the same show that reportedly inspired Aftab, also was the reason why Canadian independent filmmaker Mark Andrew Twitchell was all set to become a full-fledged serial killer. But he was caught after his first killing and sentenced to life in prison.
Copycat killers are aware that the more shocking the crime, the more newsworthy it is. It is bound to grab eyeballs and make them "famous", rather infamous.

With inputs from agencies
Read all the Latest News, Trending News, Cricket News, Bollywood News,
India News and Entertainment News here. Follow us on Facebook, Twitter and Instagram.