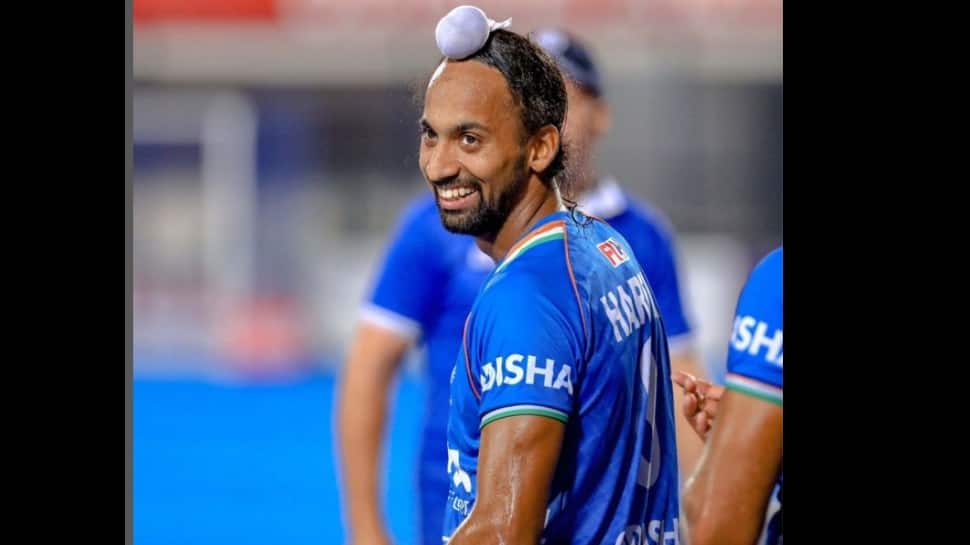 Ahead of the India vs New Zealand Hockey World Cup 2023 Crossover match on Sunday, January 22, India have received a huge blow as midfielder Hardik Singh, country's best player in the first two matches of the tournament, has been ruled out of the tournament due to a hamstring injury. He has sustained the injury in the second match Pool match vs England and missed the game vs Wales. On Saturday, Janaury 21, he was ruled out of the tournament. 

Also Read| IND vs NZ Hockey World Cup: What is a Crossover match that India need to win to qualify for quarter-finals? EXPLAINED here

Hardik's absence will be a big setback for India as they have been struggling in the attacking department, and considering the fact that they are expected to run into defending champions Belgium in the quarterfinals if they beat New Zealand. Hardik, who scored a brilliant solo goal in India's 2-0 win over Spain in the opening match, will be replaced by alternate player Raj Kumar Pal. He did not play against Wales.

The 24-year-old put out an update on his Instagram, feeling gutted on missing the matches for India in this World Cup due to injury but backed the boys to do well in the tournament. "Unfortunately, my dream of playing in the world cup ended due to a hamstring injury, and I never wanted to leave the field like this, especially in the world cup. They always say everything happens for a reason, and I am trying to figure out why, and it will take some time. It sucks that I can't repay that trust anymore and add value to the field… But OUR tournament is not over yet. It's only really starting NOW! __ vs __ pre-quarterfinal. Let's go, boys."


India play New Zealand in the Hockey World Cup 2023 crossover match on Sunday and if they win, they are possibly going to meet Belgium in the quarter-finals.