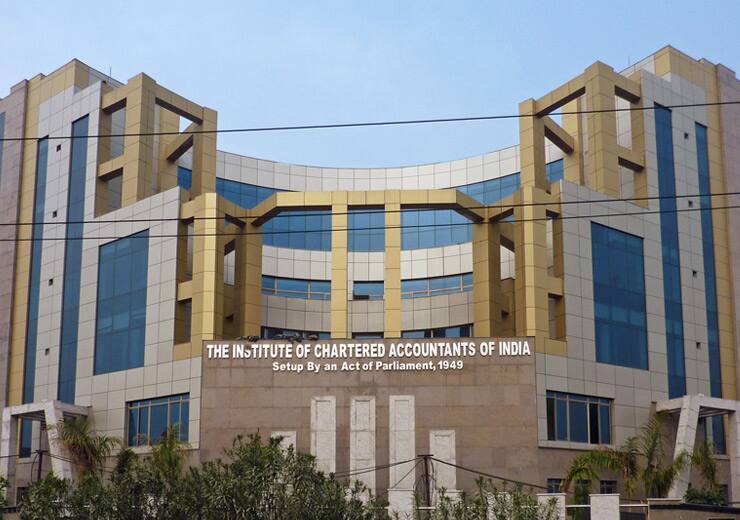 ICAI CA Course Free:  The Institute of Chartered Accountants of India, ICAI has announced relief for students who have lost their parents to COVID-19. They have issued a notice regarding this on their official site, www.icai.org. This initiative would only be applicable to students who will apply for the ICAI CA course between April 1, 2020 and March 31, 2023. Under the scheme, registration fee would also be waived for all levels in Chartered Accountant (CA) course, including students completing Orientation Course (OC) in ICITSS, Advanced Information Technology and also students completing Management and Communication Skills (MCS) courses.
Students who want to apply for this grant would have to fill up an application form and submit it with all necessary documentation attached. In order to fill up the application, students would have to visit ICAI's SSP portal and fill the registration form to apply for the registration fee waiver scheme. Students would then have to upload the documents required for the course they are pursuing and also upload the death certificate of their parents, which has been certified by any of the concerned authorities mentioned in the notice. After approval, students would be exempted from paying fees during professional registration. However while scrutiny, if it is found that the student is ineligible to avail the benefits of this scheme, his candidature may also be cancelled.  
The Institute of Chartered Accountants of India (ICAI) has released the results for Chartered Accountants (CA) July 2021 examination. Ruth Claire D'Silva, from Mangaluru, Karnataka, has secured All India Rank (AIR) 1 in the Chartered Accountant (CA) examination (Old Course) held in July. D'Silva had appeared for the CA examination under the old coursework system. In her third attempt, Ruth Claire D'Silva has topped the merit list of Chartered Accountants (CA) Final Examination (Old Course). Ruth scored 472 points (59 per cent), while Malvika R Krishnan finished second with 446 points (55.75 per cent).
Education Loan Information:
Calculate Education Loan EMI