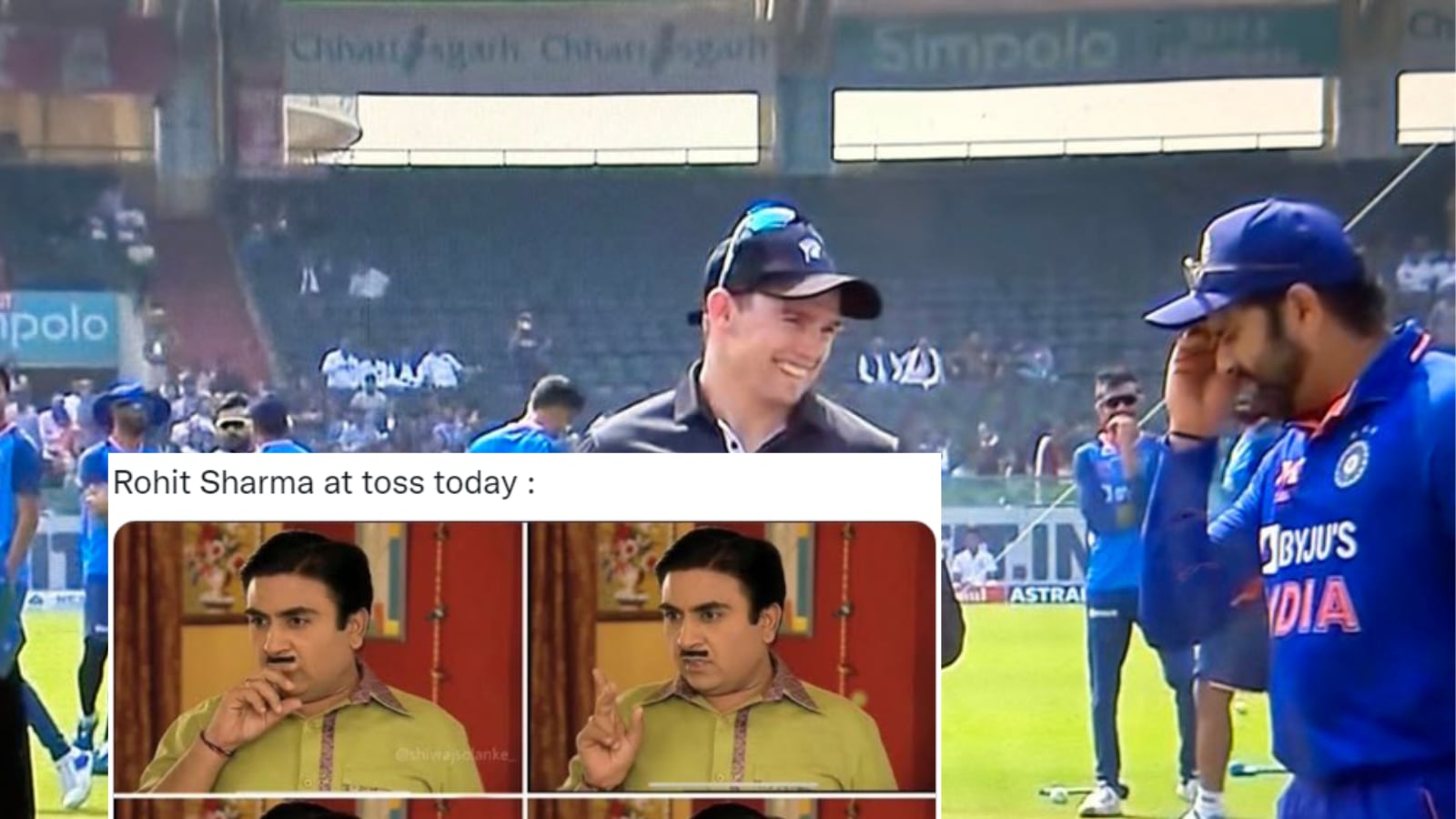 Last Updated: January 21, 2023, 13:34 IST
Rohit Sharma had a 'brain fade' moment at the toss for the second ODI between India and New Zealand from Shaheed Veer Narayan Singh Stadium in Raipur on Saturday.
After calling correctly and winning the toss, Rohit froze and seemingly forgot what he and his side wanted to do first.
He took a few seconds, mumbling to himself, to finally declare that India would be bowling first as a bemused Kiwi skipper Tom Latham looked on surprised.
India vs New Zealand 2nd ODI: LIVE SCORE 
Fans on social media had a field day with memes, here's a selection:
Rohit Sharma, after the bizarre ordeal, spoke to Ravi Shahtri, saying: "I forgot what we wanted to do, had plenty of discussions with the team about the toss decision, just wanted to challenge ourselves under difficult conditions, but we'll bowl first."
"Was a good test for us, knowing that the wicket would get better to bat on and that was the challenge in front of us. Bracewell batted well, but we bowled well in the end and won the game. There was a bit of dew during the practice sessions, but we've heard from the curator that it will not play a role on game days. We batted first in Hyderabad, we wanted to bowl first here, same team," he added.
India have a 1-0 lead in the three-match series after beating New Zealand by 12 runs at the Rajiv Gandhi International Stadium in Hyderabad.
Get the latest Cricket News, Schedule and Cricket Live Scores here