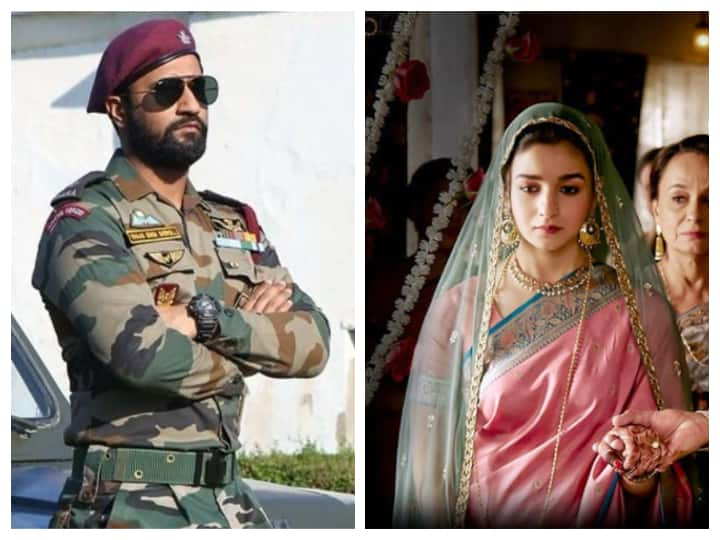 This year's Independence Day is noteworthy because, as part of the "Azadi Ka Amrit Mahotsav" campaign, which was launched by the Indian government, India is honouring and celebrating 75 years of progress and the rich heritage of its culture, people, and accomplishments.
Here are some films you can watch on this Independence Day to honour the legacy of our freedom heroes and commemorate 75 years of Indian independence:
Border: The epic saga of young men and battle is the focus of Border. Based on a true story, the film is set during the 1971 war between rival nations India and Pakistan. After a terrifying near-death encounter,  several young soldiers fighting in the crucial Battle of Longewala get together and try to survive by exchanging life, love, and family stories.
Swades: Returning to an Indian village to bring his nanny to America, a successful Indian scientist rediscovers his roots in the process, the movie makes one revisit and take pride in our roots.  
Uri- The Surgical Strike: The movie, which is divided up into five episodes, details what happened during the surgical strike that the Indian military carried out against alleged militants in Pakistan-occupied Kashmir. It describes the 11 turbulent incidents that the operation was conducted amid. In order to avenge the murder of other soldiers at their base by a terrorist organisation, the Indian army special forces conduct a clandestine operation.
Raazi: The story of an Indian Research and Analysis Wing (RAW) agent who, at her father's request, marries a family of military personnel in Pakistan to convey information to India before the Indo-Pakistani War of 1971 is based on Harinder Sikka's 2008 novel Calling Sehmat.
Rang De Basanti: After leaving Delhi University, a group of friends loiters around their former campus until British director Alice Patten puts them in a movie she's shooting about freedom fighters during British rule. The terrible loss of a friend caused by local government corruption makes the gang, which is generally apolitical, more patriotic. The pals vow collectively to exact revenge after being motivated by the freedom warriors they portray in the movie.
Lakshya: The story of Karan Sheirgill, an aimless and slothful Delhi youngster who enlists in the Indian Army and turns himself into a soldier. Directed by Farhan Akhtar, the movie beautifully portrays one's journey of finding a goal (aim), Lakshya in life.
Chak De! India: The former captain of the Indian national hockey team, Kabir Khan (Shahrukh Khan), has returned as the team's coach. a mismatched group of females who have lost the ability to play just because they enjoy it. In CHAK DE INDIA, the coach battles to make his team, Team India, by overcoming their disparate backgrounds and discovering a secret weapon in everything life throws at them.
Shershah: The biographical war film based on the life of Captain Vikram Batra, martyred in the Kargil War, directed by Vishnuvardhan in his Hindi film debut and written by Sandeep Shrivastava.