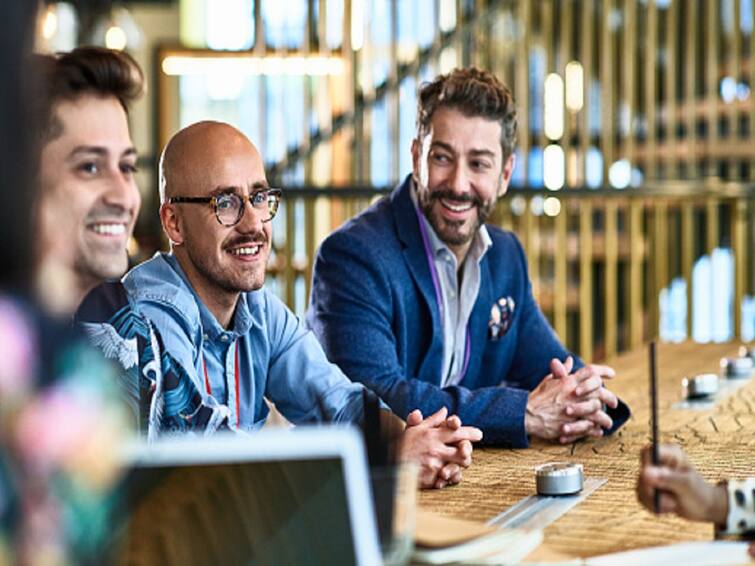 Every year on November 19th, International Men's Day is celebrated. In fact, a week in November is designated as "men's health week" in order to raise awareness about men's health and wellness and urge them to become emotionally and physically fit members of society.
The stigma associated with men's vulnerability continues to prevent them from articulating their emotions and seeking help for mental health difficulties. Men's attitudes toward mental health disorders are linked to a variety of factors and have been ingrained in their subconscious minds for centuries. 
The belief that emotional vulnerability erodes masculinity is strongly engrained in our psyche. Perhaps this is why males find it difficult to open up about their mental health problems.
But this is more than just another damaging gender-specific feature that we have accepted. It has a negative impact on men's mental health. Imparting wrong lessons is agonizing for them and difficult to unlearn as adults. The old line of 'men don't cry isn't true. They do. They just don't express it publicly or even talk about it because of the fear of being labelled as a fragile male.
Men struggle with this for their entire teenage and, as adults, become clueless about managing their emotional battles. 
"The path to mental well-being begins with identifying and acknowledging one's genuine self, i.e., "You," and choosing a wellness pathway that is unique and adapted to one's body type and persona. Personalization based on Name and Date of Birth is an efficient method of personalization," stated Sidhharrth S Kumaar, Astro Numerologist & Founder NumroVani. 
In general, making someone feel understood and welcomed is the first step toward making them mentally well. In business environments, management must take the appropriate efforts to guarantee that every employee is free to discuss their mental health without fear of bias. The ability to read silence is the most crucial thing over here, he further added. 
ALSO READ: Fashion: In Comfort Zone – Comfortable Fits For Men To Go All Out
Is Mental well-being in Men Really a Problem?

As per a retrospective study with ~3000 men who reached NumroVani over the last few years, 86% suffered from one or other mental health issues at least once in life. Out of these, 3/4th of them never shared this with anyone.

The study further revealed that the primary reason for not speaking about mental health issues is social stigma and fear of being judged by peers. Talking about the primary causes behind these mental health issues, people quoted reasons such as relationship issues (both at the workplace and home), financial issues, and peer pressure from social media.

The current situation, especially post-pandemic, has enhanced this to an alarming level, and it has transformed into a time-ticking bomb that needs immediate attention and intervention from everyone in society.
6 DIY Tips to Take Care of Mental Well-being: 

"The path to mental well-being starts with discovering and accepting who you really are and choosing a well-being path that is tailored to your unique body type and persona. Personalization using a person's name and date of birth is a useful technique that has shown tremendous results in our experience at NumroVani," Sidhharrth S Kumaar stated. 
The Founder of NumroVani suggested 6 "Do it yourself" (DIY) tips to take care of Mental Well-being:
Self-Awareness And Journaling 
The beginning of solution starts with self-awareness and acceptance of something which needs to be conquered.
The most crucial element in a mental well-being journey is being self-aware, and journaling is a very useful tool to achieve this and bring clarity and purpose to life.
Put Your Interpersonal Talents To Use
Being active in social interactions on a regular basis is one of the finest overall strategies for coping with the signs of stress and anxiety. Covid-19 kept people apart. This was the main cause of the numerous mental health problems that were prevalent at the time.
You feel a sense of belonging when you're a part of a close-knit community. When you're under stress, it's excellent for clearing your thoughts. Meeting and connecting with new people not only keep you connected to your friends and family but also sharpens your mind and increases your self-assurance.
Utilize Personalized Music Therapy to Rejuvenate
Music therapy has been demonstrated to enhance the physical, cognitive, emotional, and sensory skills of students, working adults, and parents. The best outcomes can be obtained when music therapy is tailored to the needs of the individual based on name and date of birth.
Each person benefits differently from binaural beats, various frequencies, and affirmations. You may control your tension with it, and it also serves as a wonderful soothing ritual.
Recharge Self With Proper Self And Regular Break 
Regular pauses at work reduce the risk of mental exhaustion and provide wonderful, immediate relaxation from a stressful situation. If at all feasible, adjust the pomodoro method to your timetable.
When the situation becomes too much for you, you can remove yourself from it by taking a break to get some coffee, take a nature walk, practice deep breathing, or use the restroom.
Make sure you are getting 6 to 8 hours of sleep each night if you want to reap the long-term benefits of stress management in a demanding career. Your body may refresh and adjust to changing circumstances by getting some sleep.
Master A Hobby 
Cultivating hobbies and spending mindful time with those can be a great self-help tool for a mental well-being journey. Identify your interest area and passion for identifying your hobby and spending time to grow it. For instance, simple photography can be used mindfully, and it can help in the well-being journey.
Seek Expert Help
Seeking expert help is not a sign of weakness rather, it is a sign of strength. Everyone in life needs external support at one point or other to win over certain things. Whenever you feel like it, seek expert help proactively.

The Road Ahead 
It is never late to begin. This International Men's Day, promise yourself to "ExpressUnapologetically" and adopt a wellness path that is tailored to your body and psychological profile.