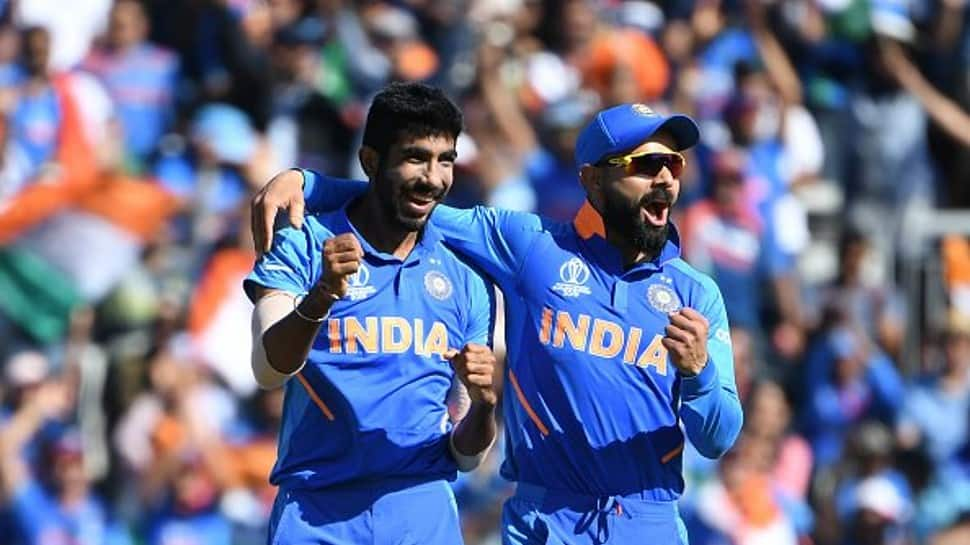 Team India pacer Jasprit Bumrah has been struggling with injuries for the past 1 year so far. However, former Sri Lanka all-rounder Russel Arnold believes that the pace spearhead will only make the India squad stronger despite his long run of missing cricket. Arnold insisted that the manage should make sure Bumrah returns for the ODI World Cup 2023 set to take place in October-November.

On the eve of the first ODI against Sri Lanka in Guwahati, the Board of Control for Cricket in India (BCCI) said Bumrah won't play in the series, citing the need for some more time to build bowling resilience.

It added that the decision has been taken as a precautionary measure, with no replacement being named in Bumrah's absence, further delaying the competitive cricket comeback of the right-arm fast-bowler, who has been out of action due to back injury since September 2022.
"Well, you`d like to have him all the time but as we all know, his particular action, though it`s a short run up puts a lot of strain on that body. And hence, he can break down now and again. If your goal is the World Cup, make sure he`s there for that tournament. You missed him at the T20 world cup and you don`t want that happening again."

Jasprit Bumrah's unavailability for the #INDvsSL ODI Series is the talk of the town. Kuldeep Yadav's exclusion went unnoticed in the 1st ODI.

But, can't help noticing the striking similarities between Bumrah and Kuldeep in ODIs.#CricketTwitter pic.twitter.com/hH22NPOpNm
— Dillip Mohanty (@dkmohanty) January 10, 2023
"And being cautious, making sure exactly that he`s really ripe for this tournament is the way for India to go because when he comes in, it will be massive boost, it`s a massive bonus. Hence, the plans will not be based on him because he can only make the team better, so you`re in a good position even if he`s there or not for these games," said Arnold on 'Cricket Live' show on Star Sports.

With the ongoing India-Sri Lanka ODI series set to mark the start of a crucial World Cup year in the format, Arnold also spoke about the composure needed by the Rohit Sharma-led side in 50-over format as they re-start their quest for an ODI global trophy since 2011 triumph at home.
"Composure it is, when it comes to skill and going above their business, there's no doubt that this team and these players are incredible. But when it matters to handle that pressure and expectations, it`s amazing how that can wear you down. And that is the problem the Indians are having and we've seen that in the last couple of world events."

"That's what you need to handle, how you're going to be able to focus on what needs to be done on that particular day. Well it's a build-up, it's about trying to hold your thought process together. It will be very different come October, but that's what they need to hold it together," he concluded. (With IANS inputs)