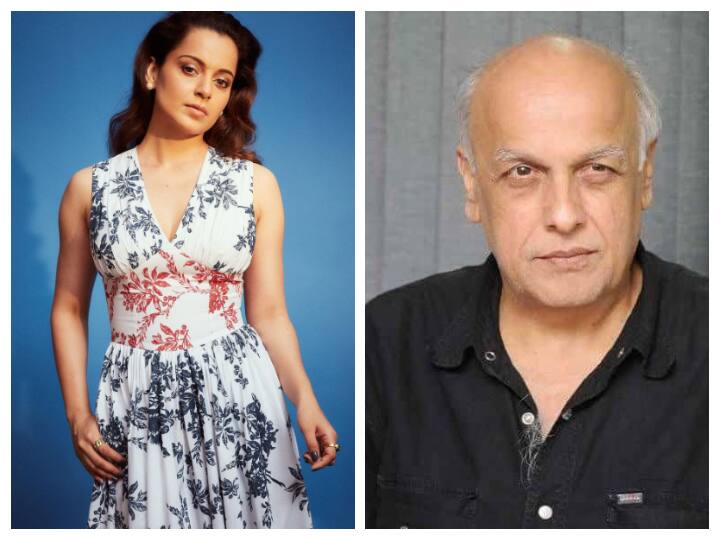 New Delhi: Kangana Ranaut doesn't hold back when it comes to expressing her opinions or calling people out. In her latest Instagram posts, the actress has taken a dig at director Mahesh Bhatt and alleged that his 'real name' was not Mahesh, but 'Aslam'. Kangana also questioned the filmmaker's decision to conceal his 'beautiful name.'  
On Sunday, Kangana posted an alleged video of Mahesh Bhatt in a series of clips on her Instagram stories. Along with the clips, the actor – who made her Bollywood debut in the 2006 film Gangster, which was backed by Mahesh Bhatt – also made some statements about Mahesh and his 'real name' and religion.  Along with one of the clips, Kangana Ranaut wrote, "Mahesh ji casually and poetically inciting people for violence." 
Sharing another clip she wrote, "I am told his (Mahesh Bhatt) real name is Aslam… he converted to marry his second wife (Soni Razdan)… it is a beautiful name, why hide it?"  
She also wrote,  "He must use his real name, not represent a certain religion when he has converted…" 
This is not the first time Kangana has targeted Mahesh Bhatt, in 2020 she accused the director of assaulting her when she rejected 'Dhokha', which was offered to her by Pooja Bhatt. "He was literally about to come on to me like he is going to beat me or something. His daughter held him back and said, 'Papa, don't.' I escaped somehow," she had told Republic TV. 
She also alleged that the director threw a slipper at her when she was trying to enter the screening of 'Woh Lamhe'. "He came to the main gate of the theatre and he chased me out. He yelled at me. I was still trying to sneak in because I wanted to see my film. He threw a chappal. Two people took him inside," she told Republic TV in 2020. 
Kangana made her debut with 'Gangster' which was produced by Mahesh Bhatt and Mukesh Bhatt's Vishesh Films.