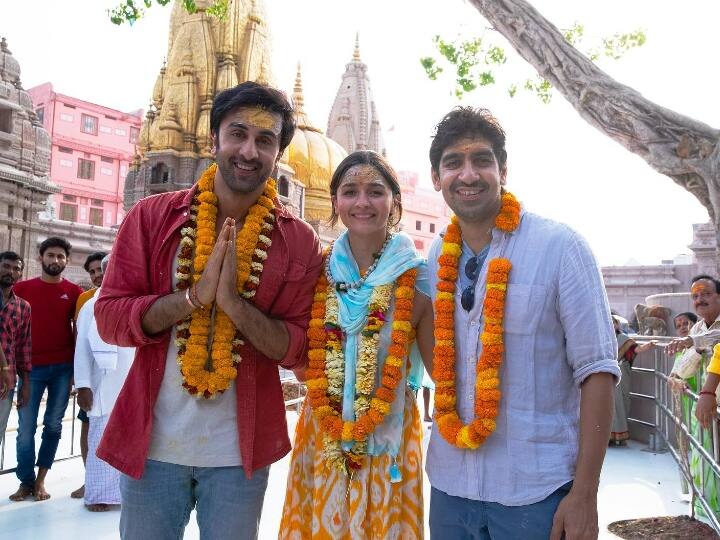 New Delhi: Karan Johar, producer of 'Brahmastra' shared his views about the previous version of the popular song 'Kesariya'. At the recent FICCI Frames Fest, Karan opened up about how he asked Ayan to shoot the song differently featuring Ranbir Kapoor and Alia Bhatt. Ayan Mukerji, Brahamstra'a director and Karan Johar spoke about their creative differences while shooting the film.
Written by Amitabh Bhattacharya and sung by Arijit Singh, 'Kesariya' has been composed by Pritam. Shot in Varanasi, the song is a romantic-soulful tune featuring the development of romance between Ranbir and Alia's character in the film. The song, though much-liked by everyone, had earlier been criticized for reminding audiences of songs like Laree Chotee, a popular track from the 2007 film 'Ek Chalis Ki Last Local'.
Ayan Mukerji spoke at the event about his differences with Karan on the song. He said, "here was stuff which Karan did not like. There was a big Kaali Puja sequence in the film. When you (Karan) saw the sequence, you were very harsh. He really bit**** about it. I hope I am allowed to say that word," Times Now quoted him as saying.
Karan replied to Ayan's comment: "I never did that. I said that the scene was very terrible and I said I think you need to re-shoot it. And there was actually, and we can say it now, Kesariya was shot in another way. Kesariya was shot with Ranbir dancing quite feverishly. When we saw the song, I said 'What the hell is going on? What is wrong with you Ayan?'. Why were they dancing? Kesariya was shot differently. Same tune melody but treated differently. It is then that Ayan realized it has to be treated differently."
Earlier, a video of Ayan addressing the criticism around Kesariya on social media platform Reddit has gone viral. Ayan was heard saying in the video, "We put it with a lot of love, we found it very interesting. We did not find it like elaichi, we thought it was a twist like bahut shakkar me thoda namak jab aata hai, uska ek maza, ek swaad hai (it's not like a cardamom in biryani, its like salt within too much sugar, it has its own taste). Because the film is a modern film and the lyrics of the song are so traditional and simple, and this would have been a fun twist."
'Brahmastra' has an ensemble cast starring Ranbir-Alia, Amitabh Bachchan, Nagarjuna, Mouni Roy, among others. The film is the first of the three-part trilogy. It has also already made Rs. 400 crores at the global box office since release.