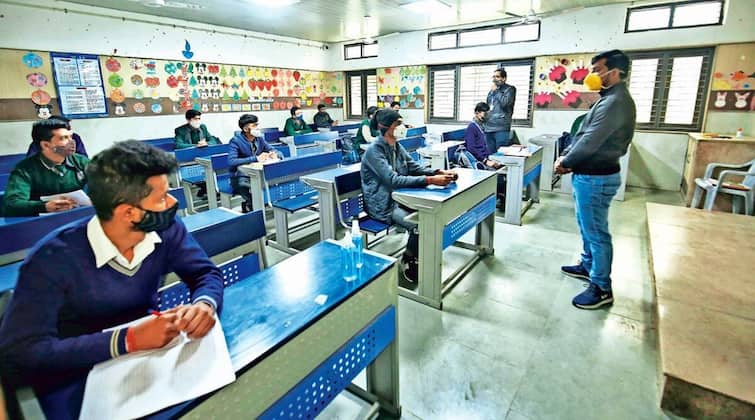 Karnataka Schools Reopening: Schools across Karnataka has been reopened for the students of the classes 6 to 8 on Monday, September 6, 2021, strictly following the covid-19 guidelines, and standard operating procedures (SOP). The decision to re-open schools has been taken after the nod from the state's technical advisory committee on COVID-19.
According to the directions from the state government, schools has been reopened in all the talukas where the covid-19 positivity rate is less than 2%.
"The department had an intention of reopening schools for some time now and teachers were also ready for it, but keeping in mind the health of the students along with education and concerns of the parents, we discussed with the technical advisory committee and after taking the opinion of expert paediatricians, we are reopening schools for classes 6,7 and 8," Karnataka Primary and Secondary Education Minister BC Nagesh was quoted by PTI in its report.
It is imperative for students wishing to attend the physical classes to get a signed consent letter from the parents/guardians. It is worth noting that attending the physical classes is not compulsory, and students are free to proceed with the online classes.
As per the government, the physical classes for students of classes 6 to 8 will be conducted on alternate days with 50% seat capacity. It will continue till 5 days a week, and the remaining two days (week off) will be used for sanitizing the school premises and for implementing other covid-19 related protocols.
Earlier on August 23, the state government had allowed schools for students of classes 9 to 12 to be reopened.
(with inputs from PTI.)
Education Loan Information:
Calculate Education Loan EMI