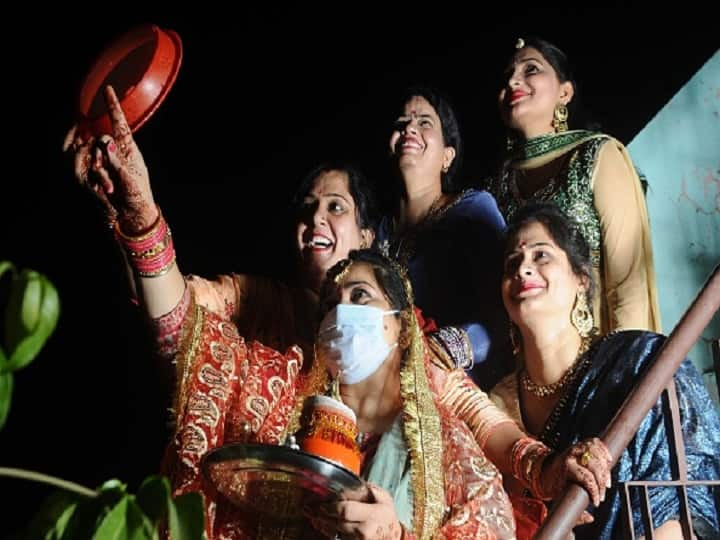 Karwa Chauth 2021 Date in India Calendar: The festival of Karva Chauth will be celebrated in the month of Kartik. Kartik month has been said to be specially important in Hinduism. The 'Kartik' month would be starting on October 21, 2021 and ending on November 19, 2021, as per Hindu calendar.
Fasting on the day of 'Karva Chauth' is said to be quite tedious. Married Hindu women are not allowed to eat or drink anything on this day. This makes 'Karva Chauth' the most difficult fast for Hindu women. A Married Hindu woman fast on Karva Chauth, as a prayer for their husband to have a long and healthy life. According to the belief, the festival of Karva Chauth is celebrated on the Chaturthi date in Krishna Paksha of Kartik month. 
When would Karwa Chauth be celebrated in 2021 (Karwa Chauth 2021 Date and Day)
As per the Hindu calendar, Sunday, October 24, 2021, is the Chaturthi date in the Krishna Paksha of Kartik month. This date is also known as Karva Chauth. This date is also called Sankashti Chaturthi. 
Panchang of October 24 (October 24, 2021 as per Hindu calendar)
Month – Kartik
Paksha – Krishna Paksha
Tithi – Chaturthi
Nakshatra – Rohini
Yoga-Varian
Rahu Kaal- 16:18:41 to 17:43:11
Abhijeet Muhurta- 11:42:40 to 12:27:43
Moonrise time for Karva Chauth – 8.07 PM
Way to worship on Karva Chauth
The Karva Chauth fast is completed after taking a bath. The pre-defined process of the Karva Chauth fast should be diligently followed, in order for it to be fruitful. According to Hindu traditions, a married woman takes a bath and then consumes a dish called 'Sargi' to complete Karva Chauth, which is generally prepared by her Mother-In-Law.
Prayers are offered to the moon before the fast is broken. Ancient tales of Karva Chauth fasting are recited on this eve. Lord Ganesh is also worshipped on the eve of Karva Chauth.