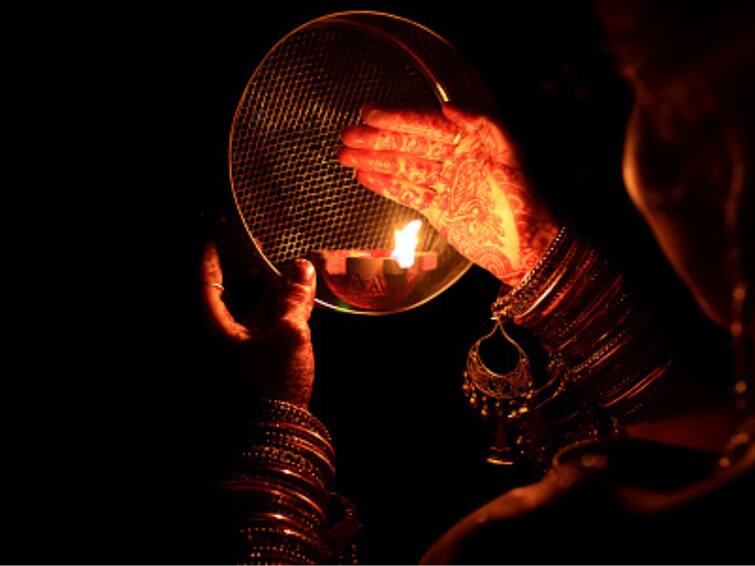 New Delhi: Karva Chauth is an annual one-day event observed by married Hindu women during which they fast from dawn to moonrise and pray for their husbands' well-being as well as a long and healthy life. Unmarried women too participate in the event, hoping to find a suitable life companion.
Suhagans (married women) see the Moon through a sieve and break their fast by sipping water supplied by their husbands, while the unmarried observe the north star.
Karwa Chauth 2022: Date
Karwa Chauth fasting takes place during Krishna Paksha Chaturthi in the Hindu month of Kartik, and according to the Amanta calendar, which is used in Gujarat, Maharashtra, and Southern India, it is Ashwin month that is in effect during Karwa Chauth. However, the only difference is the name of the month, and Karwa Chauth is commemorated on the same day in all states.
This year, Karva Chauth will be observed on October 13th, which is a Thursday.
Karwa Chauth 2022: Time
Karwa Chauth Puja Muhurat – 04:57 PM to 06:12 PM
Duration – 01 Hour 14 Mins
Karwa Chauth Upavasa Time – 05:21 AM to 07:15 PM
Duration – 13 Hours 54 Mins
Moonrise on Karwa Chauth Day – 07:15 PM
Chaturthi Tithi Begins – 01:59 AM on Oct 13, 2022
Chaturthi Tithi Ends – 03:08 AM on Oct 14, 2022
Karwa Chauth 2022: Significance
Women, whether married or unmarried, begin their day with the Sankalpa (a resolution to become one with the divine occasion/to merge with one's deepest wishes).
They promise to fast with zeal and to spend the day singing hymns and engaging in spiritual activities.
Women conduct puja, sight the Moon, and then break the fast later in the evening, at the shubh mahurat.
Karwa Chauth 2022: Puja Samagri
The following items are necessary to perform the puja: A lamp, a cotton wick, an oil lamp, a hoop, flowers, sweets, Roli, Incense sticks, an earthen pot, a roll, dhoop, sindoor, Chandan, Haldi, honey, sugar, milk, water, curd, ghee, and Kapur.
This occasion holds a particular place in the hearts of individuals who adore their better halves and wish to shield them from all dangers. On this day, delicacies are also prepared and shared among married ladies.