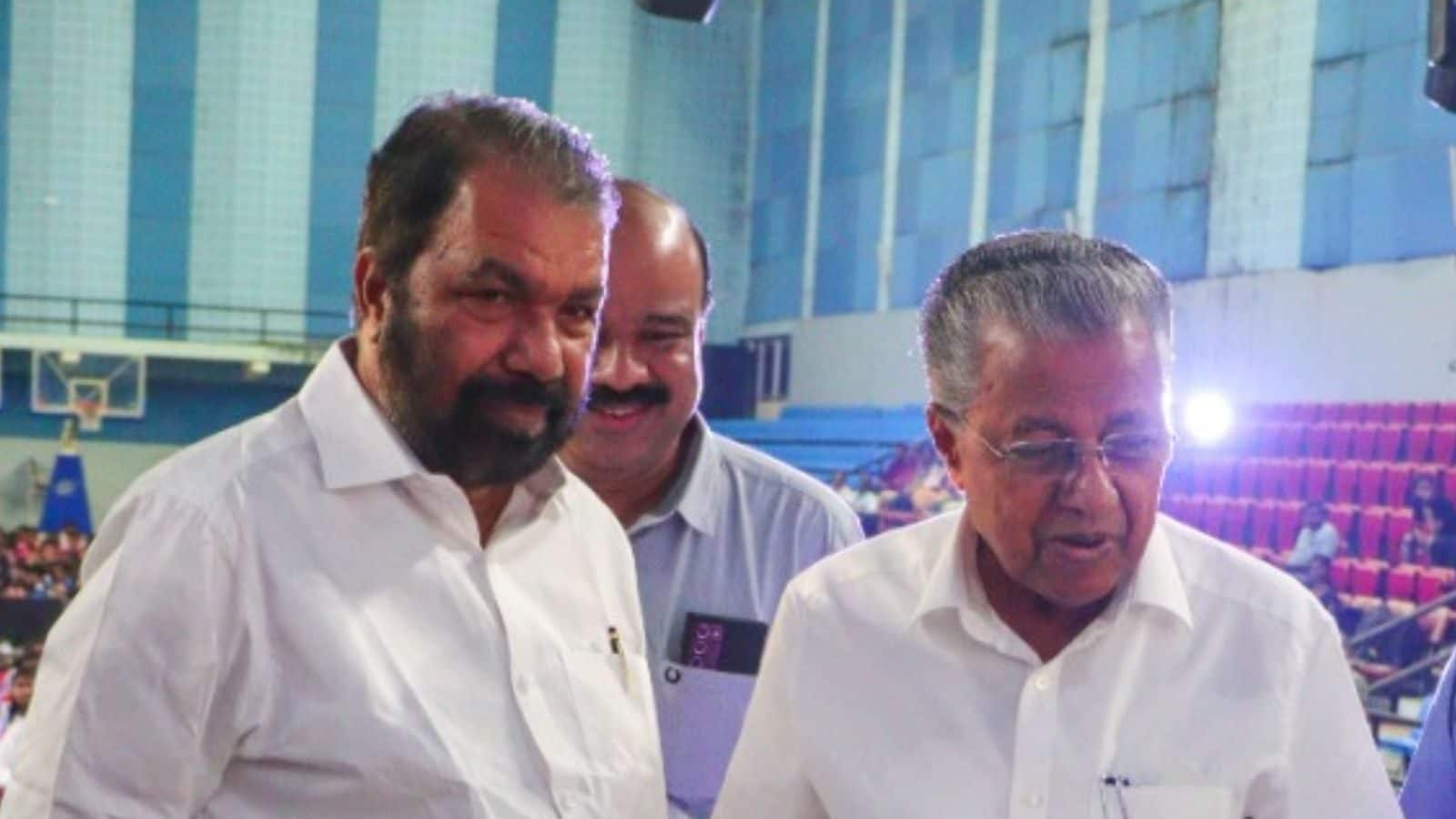 Last Updated: January 10, 2023, 23:43 IST
Thiruvananthapuram [Trivandrum], India
CPIM Kozhikode district secretariat had said that there should be enquiry into the incident. (Photo: Twitter/@pinarayivijayan)
The 61st Kerala School Youth Festival Was held in Kozhikode from January 3 to 7. The opposition has also said that the government is responsible for such lapses
Kerala Education Minister V Shivankutty has ordered an enquiry into an incident where a person in a Muslim attire was portrayed as a terrorist. The minister has asked director of general education to enquire and submit report within a week.
A statement from the minister's office said, this is not the stand of the LDF government. It is also under consideration to keep away "Matha Perambra", the team which performed this from the programmes of the education department."
Earlier, CPIM Kozhikode district secretariat had said that there should be enquiry into the incident which took place at a musical programme during the inauguration of state youth festival held last week.
The statement from the secretariat said, "This is against the stand of the LDF and Kerala. Terrorism is not something that is related to one section."
The 61st Kerala School Youth Festival Was held in Kozhikode from January 3 to 7. After the inaugural programme, IUML leader and MLA P K Kunjalikkutty said, "The issue was disappointing. It was a mistake that should have not happened from government's side. Usually masks are used to portray terrorists. But to use the garb of a Muslim to portray terrorist is an unforgivable mistake from state government."
The opposition has also said that the government is responsible for such lapses.
Read all the Latest Politics News here