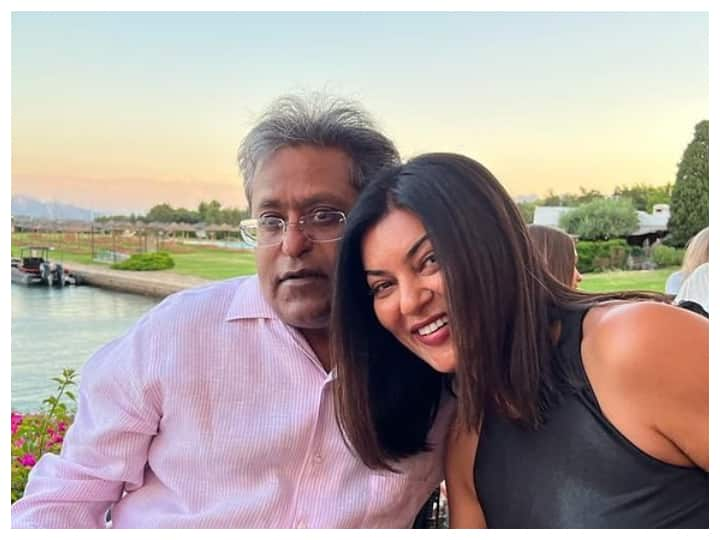 New Delhi: In July, Lalit Modi shocked everyone when he announced that he is in a relationship with Sushmita Sen. He confirmed that he was dating her and that marriage was on the cards. Not only this, the former IPL chairman, also changed his Instagram profile picture and bio and included Sushmita in it. In his bio, he announced Sen as his 'love'. But looks like things are not the same anymore. 
Lalit Modi has replaced his Instagram profile picture with that of his solo image and has also changed his bio. His earlier bio read, "Founder @iplt20 📍🇮🇳INDIAN PREMIER LEAGUE 🏏- finally starting a new life with my partner in crime. My love @sushmitasen47," his bio read until last week. However, on Monday, Lalit's Instagram bio dropped Sushmita's mention altogether in less than two months.  
His updated bio now reads, "Founder @iplt20 📍🇮🇳INDIAN PREMIER LEAGUE 🏏- 📍Moon." 

Sushmita and Lalit both still follow each other on Instagram and latter's post for the actress is still on his page–where he had shared pictures with her from their vacation and written that marriage will happen someday by 'God's grace'. 
The change in the bio has sparked break-up rumours and people are believing that the couple are no longer together in a relationship.  
Sushmita had never confirmed her relationship with Modi even after latter's public declaration of his love for her. She however gave apt replies to trolls calling her a gold digger. In her Instagram post, she had written that she digs 'deeper than Gold.'  
Her post read: "Perfectly centred in my being & my conscience…I love how nature merges all it's creation to experience oneness…and just how divided we are, when we break that balance. 🤗👍 
 
It's heartbreaking to see just how miserable & unhappy the world around us is becoming…. 
 
The so called intellectuals with their idiosyncrasies….the ignorant with their cheap & at times funny gossip 😊 The friends I never had & the acquaintances I've never met….all sharing their grand opinions & deep knowledge of my life & character…monetising the 'Gold Digger' all the way!!! 😄👍 Ah these geniuses!!! 
 
I dig deeper than Gold…and I've always (famously) preferred Diamonds!!😉😁❤️And yes I still buy them myself!!! 
 
I love the all heart support my well wishers & loved ones continue to extend. Please know, your Sush is ABSOLUTELY fine.. cause I've never lived on the transient borrowed light of approval & applause. I am the Sun….perfectly Centred in my being & my conscience!! 🤗❤️👍 
 
I love you guys!!! #stayblessed #stayhappy #rise #duggadugga 😍❤️💃🏻🎶 #yourstruly" 
Recently, Sushmita was also seen with her ex-boyfriend Rohman Shawl on numerous occasions including on her daughter's birthday. The two ended their relationship in December 2021.