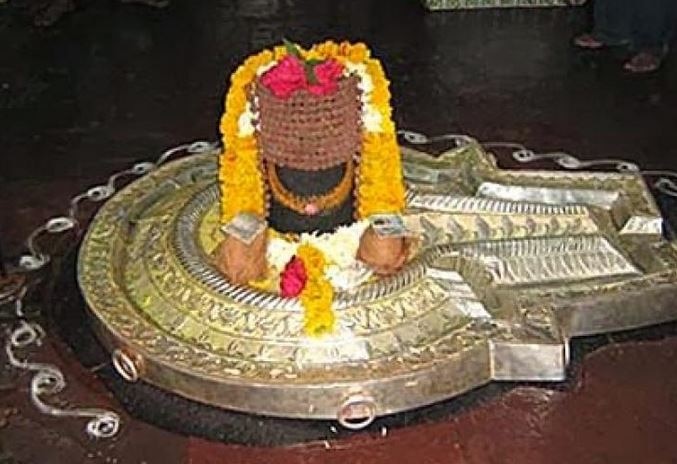 Gushmeshwar Jyotirling: The worship of Jyotirlingas has special significance in Hinduism. There are a total of 12 Jyotirlingas in India, that are worshiped as a symbol of Lord Shiva. According to the Puranas, Lord Shiva resides in the Jyotirlinga. The worship of 12 Jyotirlingas in the month of Sawan has special significance.
Among the 12 Jyotirlinga of Lord Shiva, the 12th and the last Jyotirlinga is Ghushmeshwar Jyotirlinga. It is also known as 'Ghrishneshwar' and 'Ghusruneshwar Jyotirlinga'.
Experts in Maharashtra say that this Jyotirlinga is located in Tadag near Devgiri of Ajanta and Ellora caves. It is located near the village of Berulath, about 18 km from Daulatabad in Maharashtra. People also call this place Shivalaya. This temple was built by Ahilyabai Holkar.
It is a religious belief that worshiping Ghushmeshwar Jyotirlinga in the month of Sawan with reverence and rituals fulfills the wish of getting a child. Married life is spent happily, and all troubles of the married couples go away.
Mythical Shivratri:
According to the legend, a Brahmin Sudharma lived with his wife Sudeha near the Devagiri mountain in the south. He did not have any children and had a lot of trouble in his life. In order to have children, Sudeha got her husband married to her sister and Shiva devotee Ghushma. 
By the grace of Shiva, Ghushma was blessed with son Ratna and everyone in the house was happy. But Ghushma's elder sister Sudeha was not happy with this.
Sudeha was so full of hatred that one day she killed Ghushma's son and threw him in a pond. Due to this, the Brahmin family was in deep sorrow. But Ghushma had full faith in her devotion and continued to worship 100 Shivling in the pond as before.
One day her son appeared alive from the pond. At that very moment, Lord Shiva appeared and wanted to punish Sudeha. But Ghushma begged Lord Shiva to forgive her. Due to this Lord Shiva was very pleased with Ghushma and told her to express her wish. Ghushma requested Lord Shiva to settle there for the welfare of the world. God agreed and he said that he will be known by the name of my supreme devotee – Ghushmeshwar. Since then the Jyotirlinga is known as Ghushmeshwar Jyotirlinga.