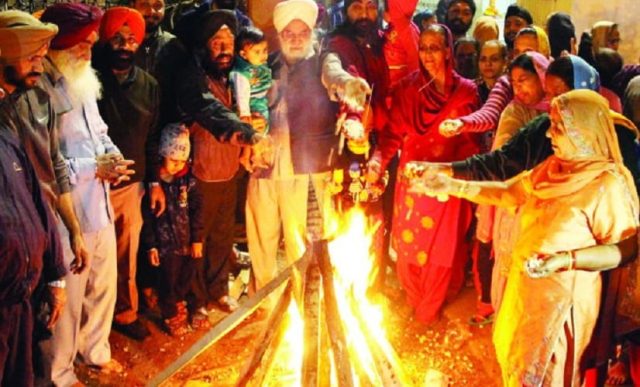 Widely observed in parts of Northern India a night before Makar Sankranti, Lohri is a popular Indian festival that is celebrated to mark the beginning of the harvest season for winter crops. People living in northern states, especially farmers in Punjab celebrate the day with great enthusiasm by gathering around in the evening and lighting a bonfire. Notably, while the festival marks the harvest season, it also hints towards the receding of the winter season or the end of the Winter Solstice, with the sun proceeding on its northward journey. This year as well, people in northern parts are gearing up for Lohri celebrations.
Lohri 2023: Date
There is quite a confusion this year about the exact date of Lohri. While some believe it falls on 13 January, others believe it to be on 14 January. As per the Hindu calendar, Lohri which usually falls on the night before Makar Sankranti, this year, falls on 14 January 2023 and thus Makar Sankranti will fall on 15 January.
The auspicious time for Lohri is 8:57 PM.
Lohri 2023: History
Not much of our history discusses the origin of Lohri and it is mostly folklore. One such popular folklore links the festival to the tale of Dulla Bhatti, who lived in Punjab's Mughal area. Also known as the Robinhood of that time, Dulla is said to be very courageous and played a great role in rescuing girls kept as slaves. He also used to loot money from rich people and spend them on poor people, especially the rescued girls. In remembrance of his good deeds, the festival is observed and several folk songs including the name 'Dulla Bhatti' are sung on the day.
Besides this, people living near the Himalayan mountains in ancient times also used to celebrate Lohri by traditionally lighting bonfires in their yards to mark the end of winters and the onset of longer days.
Lohri 2023: Significance
While the major and ancient significance of Lohri is linked with a winter crop season celebration, it is mostly celebrated by Hindus and Sikhs living in the Punjab region. After celebrating the arrival of warmer weather, people, especially farmers, also start harvesting their crops. Speaking of which, the main winter crop in Punjab, wheat which is sown in October is at its peak in January.
Besides this, another significant thing attached to the celebrations is the sun entering the Zodiac Capricorn or 'Makara Raasi'.
Read all the Latest News, Trending News, Cricket News, Bollywood News,
India News and Entertainment News here. Follow us on Facebook, Twitter and Instagram.