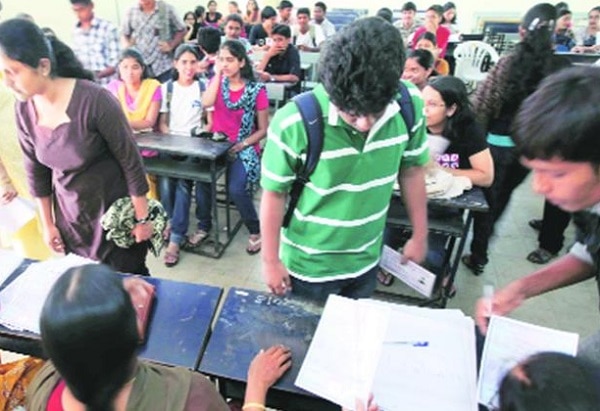 In a move aimed at offering some relief to students, the Maharashtra State Board of Secondary and Higher Secondary Education (MSBSHSE) on Tuesday announced a tentative schedule for the Higher Secondary Certificate (HSC) and Secondary School Certificate (SSC) examination. Also Read: UP Board Exams 2021: 75 Exam Centres Uploaded In Second List, Check Class 12 Practical Exam Dates Here
What are the tentative exam dates?
As per the tentative schedule, Class 10 examination will be held between April 29, 2021, and 20 May 2021, while the Class 12 exam is likely to be held from April 23 to May 21. Students can visit the schedule of Maharashtra board exam 2021 on its official website mahahsscboard.in. Also, check the link here for the notification on the dates. You can check the examination schedule for Class 10 here.
At the time of announcing the tentative schedule, Ashok Bhosale, secretary, MSBSHSE issued a statement saying that the probable schedule of written examination for April-May 2021 has been shared for the purpose of curriculum planning for schools/junior colleges. It is majorly aimed at reducing the examination stress among students, he noted.
Also note, that before the examination, a printed schedule will be given to the schools or junior colleges and this printed document will be considered as the final schedule.
Besides, students are also warned to steer clear of any examination schedules declared by any other website or social media platforms. The release also mentioned in case schools or junior colleges have any suggestions or objections against these schedules, these should be communicated in writing to the Divisional Board as well as to the State Board by the end of February 22. Remember any suggestions received thereafter shall not be considered.
Earlier in January 21, state school education minister Varsha Gaikwad announced that HSC (Class 12) board theory examinations in Maharashtra will be conducted from April 23 to May 29, 2021 whereas Class 10 board exams will be held from April 29 to May 31, 2021 tentatively. The minister also noted that the SSC and HSC board exams will be conducted offline in line with the central and state government Covid-19 regulations.
All other state boards are also expected to announce their exam dates. Bihar board state exams for class 10 have started from February 17. CBSE has already announced the schedule and said class 12 board exams will be conducted from May 4 to June 11 while class 10 exams will be held from May 4 to June 7.