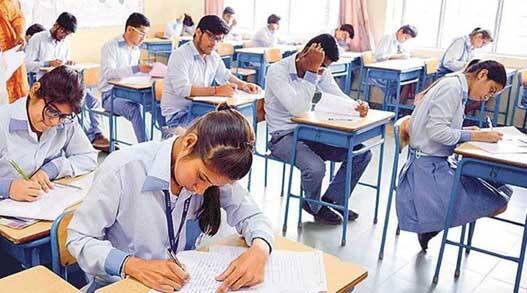 Maharashtra Board Exam Time Table: Maharashtra State Board of Secondary and Higher Secondary Education on Monday announced the tentative schedule for the Class X and Class XII written examinations that is scheduled to be held in February-March 2023. The class 12th written exam will be held from 21st February to 20th March 2023, while the written exam of 10th will be conducted from 2nd March to 25th March.
Maharashtra State Board of Higher Secondary Education has released the tentative time table for Class 12th and 10th Maharashtra Board examination. This tentative schedule has been made available on the official website of the board. Tentative schedule of February-March 2023 written examination has been announced for the purpose of curriculum planning for schools, and junior colleges.
Also, the schedule of practical exam category, oral exam and other subjects will be informed separately by the board before the exam. The board has announced the tentative schedule before Diwali so that the students can plan properly while preparing for the exam. 
Maharashtra Board Class 12 Result 2022: Overview
Girls outperformed boys in the Maharashtra Board of Secondary and Higher Secondary Education's annual Class 12 examinations, the results of which were announced by the board. This year, 94.22 percent of students passed the state board's Higher Secondary Education (HSC) examinations, compared to 99.63 percent of students who completed the tests previous year.
According to the findings given by the board's chairperson, Sharad Gosavi, the pass rate for girls was 95.35 percent, while the pass percentage for boys was 93.29 percent. There were 14,59,664 students that enrolled for the tests. There were 14,39,731 students that took the tests, and 13,56,604 of them passed.
Maharashtra Board Class 10 Result 2022: Overview
More than 16 lakh students took the Class 10 test this year, which was held from March 15 to April 4.
A total of 83060 candidates received a score of 90% or higher. As many as 149221 people received scores ranging from 85 to 90. There were 16,38,964 students who had enrolled for the exam. There are 8,89,506 males and 7,49,458 girls among them. In the Maharashtra Class 10th exam result 2022, 96.94% of students passed.
Education Loan Information:
Calculate Education Loan EMI