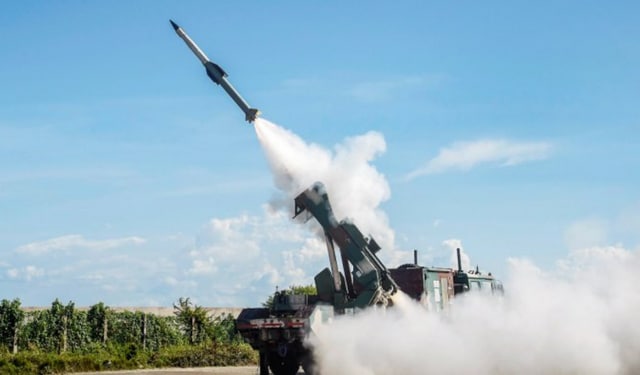 New Delhi: The Indian Army is set to receive a big boost as the Defence Research and Development Organisation (DRDO) has cleared the indigenously developed Quick Reaction Surface to Air Missile Weapon System (QRSAM) for production.
The Indian Defence Research Wing (IDRW) quoted DRDO Senior Technical Officer Mahesh Sahu as saying that the QRSAM has successfully cleared all trials and is awaiting clearance to begin production.
The DRDO official also informed that production of the QRSAM missiles could be started in less than six months once all the required clearances are granted.
The DRDO and the Indian Army had carried out six test flights of the QRSAM at the Integrated Test Range (ITR) in Chandipur off the coast of Odisha. These tests were part of evaluation trials of the QRSAM by the Indian Army.
However, some media reports had claimed that the surveillance radars of QRSAM system had failed to perform well and had been unable to detect and thwart helicopters hovering at low altitudes and minimum range.
The QRSAM system is being developed by the DRDO to help the mechanised formations of the Indian Army ward off enemy planes and attack helicopters.
Read all the Latest News, Trending News, Cricket News, Bollywood News,
India News and Entertainment News here. Follow us on Facebook, Twitter and Instagram.