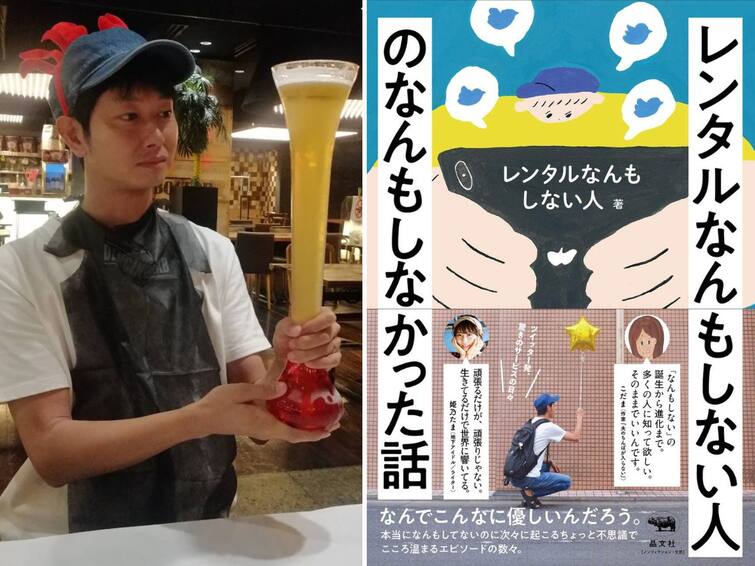 Shoji Morimoto, a 38-year-old Tokyo resident, earns a little more than Rs 5,500 an hour. His job is to just play a companion to his "clients". Effectively, he simply gets paid to do quite nothing — sounds like a dream job, isn't it?   
Morimoto's verified Twitter handle has nearly 1 million followers, and it is on the microblogging site that he reportedly finds most of his clients. 
So, what does he exactly do as client service? 
"Basically, I rent myself out. My job is to be wherever my clients want me to be and to do nothing in particular," Morimoto told news agency Reuters. 
He said he had handled around 4,000 sessions in the last four years, and apparently many of his clients are repeat customers. He claimed to have been hired by this one client 270 times.
"I can't do anything other than eating and drinking and answering very simple questions," reads his Twitter bio, translated to English from Japanese.

According to the Reuters report, Morimoto has been to a park with someone who wanted a partner to play with on a see-saw. He was also paid to beamingly wave through a train window at someone who wanted a warm send-off. He told CBS News he had once stood in the cold to be an audience for a street musician, accompanied people on their shopping and restaurant outings, and even shared a cake with someone who was feeling lonely on birthday.
Last week, Morimoto gave paid company to a 27-year-old data analyst, Aruna Chida, who turned up in a saree. The reason Chida hired him was interesting. She told Reuters she wanted to wear the Indian outfit out in public but was not sure if her friends would have felt embarrassed if she went out with them. She found an option in Morimoto.
They had a light conversation over tea. "With my friends I feel I have to entertain them, but with the rental-guy (Morimoto) I don't feel the need to be chatty."
"I don't start a conversation unless they (his clients) say something," he told BBC last month.
Morimoto Sees One Or Two Clients A Day, Takes No Request Of Sexual Nature
Morimoto, however, has set his boundaries when it comes to offering his services. He was once offered to move a fridge, which he refused. He also turned down an offer to go to Cambodia, and requests to clean houses, do laundry, and pose nude. Morimoto doesn't take requests of any sexual nature, he told Reuters.
"People use me in different ways," he told CBS News earlier this year. "Some people are lonesome. Some feel it's a shame to go somewhere (interesting) alone — they want someone to share their impressions with." 
Before starting his companionship business of "doing nothing" in 2018, interestingly, he worked at a publishing company where he was often berated for "doing nothing".
"I started wondering what would happen if I provided my ability to 'do nothing' as a service to clients," he said.
Morimoto lives with his wife and child. He apparently sees one or two clients a day, and is earning enough to support his family of three. He earned more before the pandemic, when he would see three or four clients a day, according to the Reuters report.
Morimoto has written a book on his experiences, and there was already a TV drama last year based on his tweets and book.