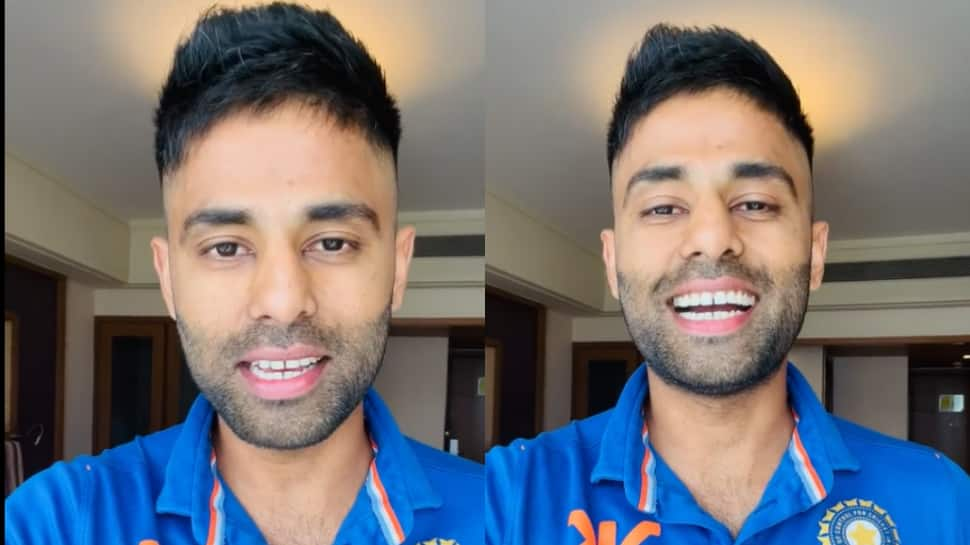 Suryakumar Yadav was a happy man on Wednesday (January 25) when he was named as the ICC Men's T20I cricketer of he year 2022. Thanks to a brilliant display of batting in the shortest format of the game in 2022 in which Surya scored 1164 runs at a health average of over 46 and strike rate in 180s, he was the obvious choice for the award. After getting the award, SKY posted a message for his fans and loved ones, thanking them for the constant support while also revealing the big lesson he has learnt even in what was a fantastic year for him.  

Also Read | Suryakumar Yadav Named as ICC Men's T20I Cricketer of the Year for the First Time

"Just wanted to come here and say massive thanks to you all. It is an unbelievable feeling. This award is for everyone who's been a part of my journey. My coaches, my family, my friends, my teammates and all you guys are my driving force. Last year was full of blessings. And some unforgetable memories. My favourite one being the first hundred which I got for my country. While the year ended on a personal high note, there were surely some learnings to take. And I want to leave you guys with my biggest learning from the previous year. That was work hard and be honest to yourself. While I talk about the year that has given me so much, I am looking forward to this year and all that is in store for us achieve together. Guys, toh milte hai maidan pe," said Suryakumar in a video posted by him on Twitter. 

Watch Suryakimar Yadav open up on news of getting ICC award below:
________. ________. _______. __ pic.twitter.com/eV4n2r5pyG
— Surya Kumar Yadav (@surya_14kumar) January 25, 2023
Suryakumar is currently the World No 1 batter in T20Is. He sits over there comfortably. In 2022, he smashed 2 tons. His favourite was obviously the Nottingham one where he smashed 117 off just 55 balls and almost took India single-handedly to victory from a precarious position in a tough chase.